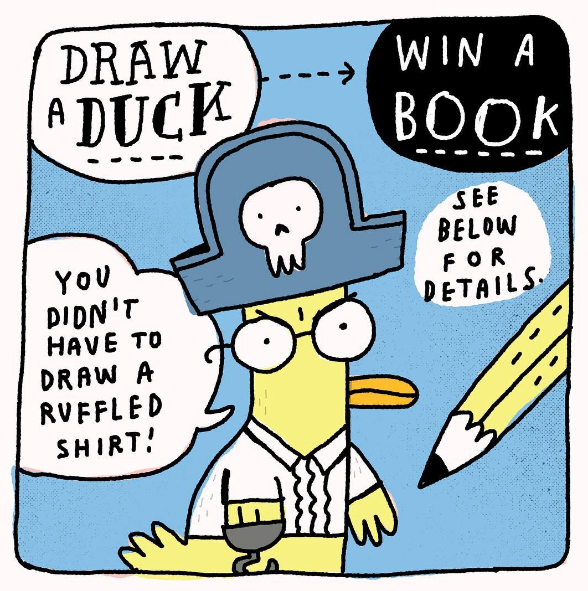 Ahoy, and uh…avast ye, me hearties!
In honor of #TalkLikeaPirateDay, we are giving away 5 copies of Mike Lowery's latest Doodle Adventure book, The Pursuit of the Pesky Pizza Pirate, personalized with an original drawing by Mike. (A prize worth infinite doubloons). To enter, simply draw a PIRATE DUCK (with or without pizza!) and post it to Instagram, tagged with #DoodleAdventures. Check out his page for more details.
Mike will be picking the winner at midnight tonight, so you still have time to enter! If you're looking for some inspiration, we've gathered some of our favorite entries below. Heartly enjoy.