A Fresh Take on Puzzles
If your kids enjoy traditional floor puzzles, jigsaw puzzles, and word searches, then they'll love this collection of endlessly fun twists on classic brain teasers. An A-Z collection of more than 200 quirky, brain-bending puzzles, Puzzleopedia is sure to offer hours of challenging fun for kids ages 8-12. All your kids will need to get started is a sharpened pencil. Have them test their skills with the puzzle below: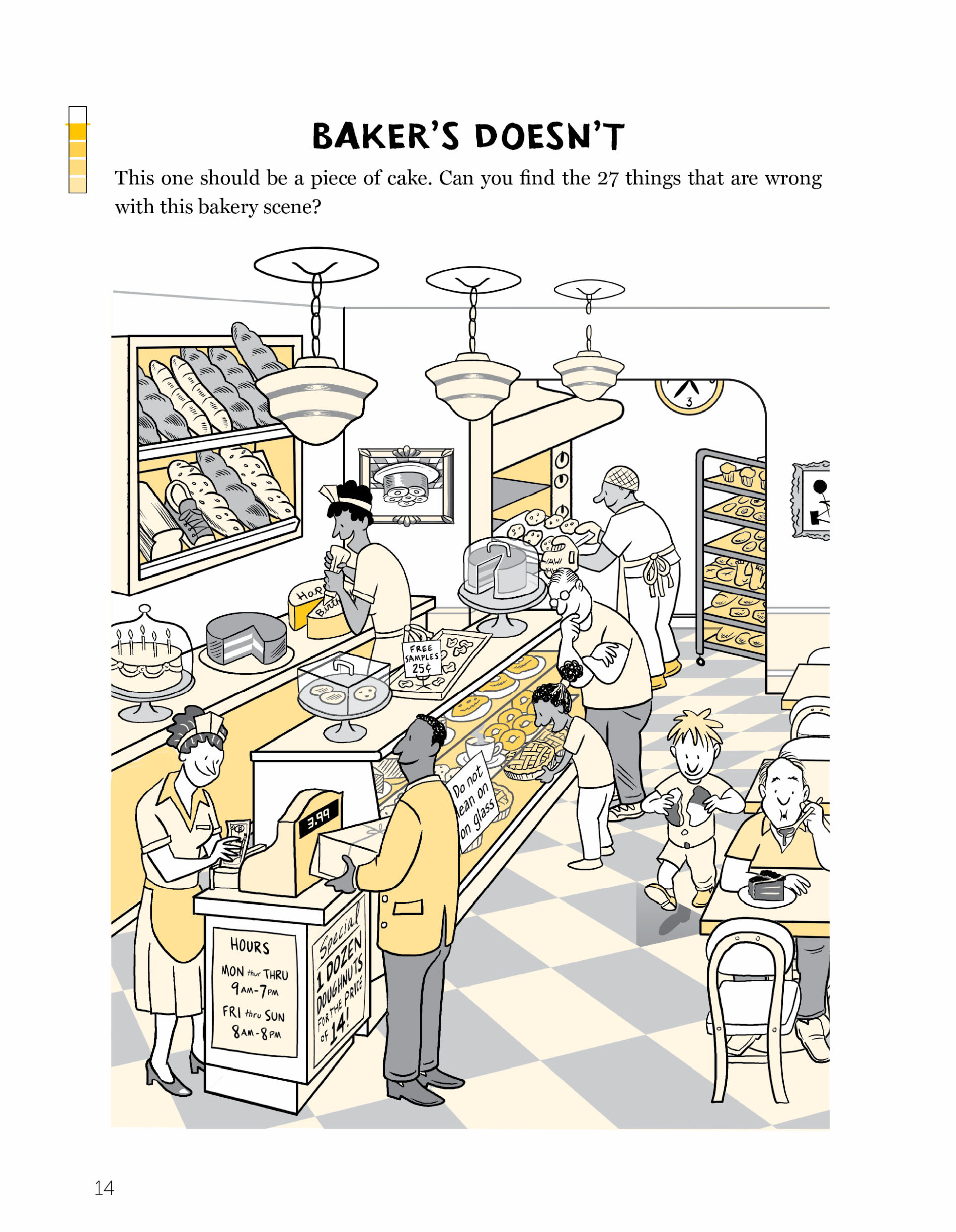 Download and print this excerpt from Puzzleopedia.
More About Puzzleopedia: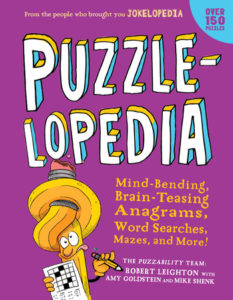 An A-Z collection of more than 200 quirky, brain-bending, endlessly fun, and unusually unusual puzzles for kids aged 8-12.

All you need are a sharp pencil and sharper wits! (An eraser wouldn't be a bad idea, either.) Solve word searches with themes like Spies, Movies, or the Wild West—and when you're finished, write out the leftover letters to discover a hidden message. Can't get enough of the addictive fun of Sudoku? Introducing Dicedoku, which uses dice to represent numbers. Just try saying (or even reading) this tongue twister three times fast: Guy gargoyle, girl gargoyle! Plus hidden pictures, crosswords, spot the mistakes, and many kinds of puzzles you've never seen before. Puzzlelopedia also contains special "Puzzle Breakers" for reading about anagrams, code breaking, oxymorons, palindromes, and other bamboozling conundrums.
Buy the Book
Amazon | B&N | Indiebound | Workman