A book can take you anywhere—and summer is a great time to go on a reading adventure! We recommend reading at least 15 to 30 minutes each day. Read to yourself or aloud. You can also read aloud with a friend or family member and discuss the book. Here are some questions to get you started:
Was the book a nonfiction (informational) or fiction (story/narrative) text? Why?
Who or what was the book about?
What is the setting of the story (where did it take place)?
Was there a main character? Who is it and describe the character.
Is there a problem in the story? What is it? How is it solved?
Was there a theme in the story?
Were there any lessons in the story?
Why do you think the author wrote the book?
Jump-start your reading adventure by visiting your local library or bookstore and checking out the following books.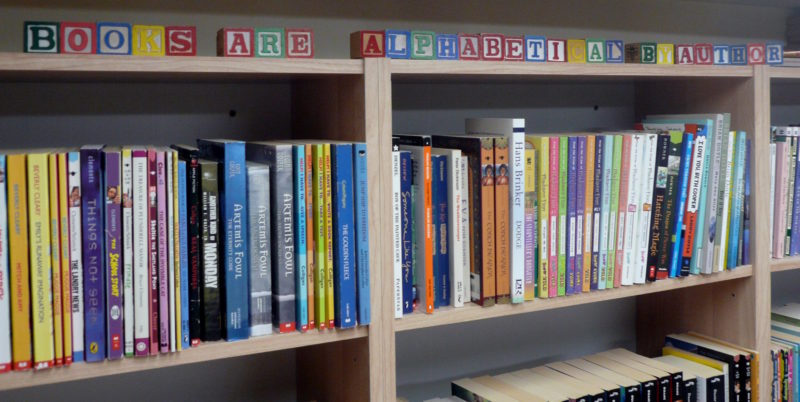 Fiction
The BFG by Roald Dahl, illustrated by Quentin Blake
When Sophie is kidnapped by a giant, she's scared … until she realizes her kidnapper is a Big Friendly Giant—a BFG! Together they hatch a plan to save children from the bigger, meaner giants.
Bink and Gollie by Kate DiCamillo and Alison McGhee, illustrated by Tony Fucile
Meet Bink and Gollie, two best friends who are opposites of each other. Join them on their adventures as they skate around and get into shenanigans.
Catch You Later, Traitor by Avi
It's 1951, and Pete Collison is just a regular kid who loves detective stories. When an FBI agent shows up at Pete's doorstep, accusing Pete's father of being a Communist, Pete is caught in a real-life mystery. Could there really be Commies in his family?
Cleopatra VII: Daughter of the Nile (The Royal Diaries #1) by Kristiana Gregory
Travel back in time with this fearless pharaoh to explore ancient Egypt and Rome. This 12-year-old's diary documents her meeting people like Caesar, Marc Antony, and Cicero.
D'Aulaires' Book of Greek Myths by Ingri and Edgar d'Aulaire
Ever wonder what gods and goddesses do all day? Follow this supernatural family as they get into—and cause—ungodly trouble.
Hamster and Cheese (Guinea Pig, Pet Shop Private Eye #1) by Colleen AF Venable, illustrated by Stephanie Yue
Someone is stealing sandwiches, and Sassypants, the pet store's very own guinea pig private eye, is going to get to the bottom of it. With the help of his sidekick, Hamish the Hamster, Sassypants sorts through all the suspects—a pet shop full of outrageous animals.
Lulu and the Brontosaurus by Judith Viorst, illustrated by Lane Smith
Lulu is used to getting what she wants, so when her parents decide to not give her a brontosaurus for her birthday, she heads out to find her own. But what will she do when the dinosaur decides he wants her to be his pet? Choose between three endings to decide Lulu's fate.
The Quest Begins (Seekers #1) by Erin Hunter
Three different bears leave home on a journey led by the North Star. They have to band together if they want to make it through their dangerous voyage.
Roller Girl by Victoria Jamieson
Astrid has fallen in love with roller derby but Nicole, the friend she does everything with, has not. Now these best friends are going to different camps and making other friends. Can their friendship last?
We are the Ship: The Story of Negro League Baseball by Kadir Nelson
Before the civil rights movement, even sports teams were segregated. Follow these athletes as they overcome hatred, follow their dreams, and change the world!
Nonfiction
The Boy Who Harnessed the Wind by William Kamkwamba and Bryan Mealer, illustrated by Elizabeth Zunon
When famine strikes the country of Malawi, William is forced to drop out of school to help his family survive. Armed with his imagination and lots of library books, he invents a windmill that helps his family thrive.
Colossal Paper Machines: Make 10 Giant Models That Move! by Phil Conigliaro and Theo Baker
While you learn all about the history and mechanics behind each of these machines, you get to build paper models of them that actually move!
The Day-Glo Brothers by Chris Barton, illustrated by Tony Persiani
Imagine inventing a new color. Two brothers did just that! Read about their process and how their discovery changed the world.
Girls Think of Everything: Stories of Ingenious Inventions by Women by Catherine Timmesh, illustrated by Melissa Sweet
Girls have created some amazing things, from white-out correction fluid and windshield wipers to so much more! Read about the people behind the inventions, and get a start on making your own ideas a reality. 
How Do You Burp in Space? by Susan E. Goodman, illustrated by Michael Slack
Space tourism is right around the corner, and this book will help you prepare for your trip. What should you pack? Where will you sleep? What activities can you do? Study up for your own space odyssey.
How to Tell a Story: 1 Book + 20 Story Blocks = A Million Adventures by Daniel Nayeri, illustrated by Brian Won
In this book and blocks set, each block represents an element of storytelling, from characters to conflict. Read the book about how to tell a story, then roll the blocks to start a never-ending adventure!
I Survived True Stories: Five Epic Disasters by Lauren Tarshis
These kids survived some of the craziest, scariest situations imaginable. In the midst of a blizzard, a sinking ship—even a flood of molasses—these kids escaped with their lives! How did they do it?
The Kid from Diamond Street by Audrey Vernick, illustrated by Steven Salerno
Edith Houghton is only 10 years old when she starts playing for a professional women's baseball team. Will she be able to compete against full-grown male baseball players?
Pink and Say by Patricia Polacco
Pink and Say are two boys fighting for the Union army in confederate territory. Together they face danger, make tough decisions, and ultimately confront the heartbreak of war.
World Without Fish by Mark Kurlansky, illustrated by Frank Stockton
The fish we most commonly eat, like tuna and salmon, are disappearing so quickly that they could go extinct within fifty years. Learn about what's happening to the world's oceans and what you can do about it!
And don't stop here! There's a whole world to discover . . . all you need is a book!