This week's Wednesday Cute video is in honor of the beloved, comedic actor Robin Williams. Watch his heartwarming meeting with Koko, the Gorilla here.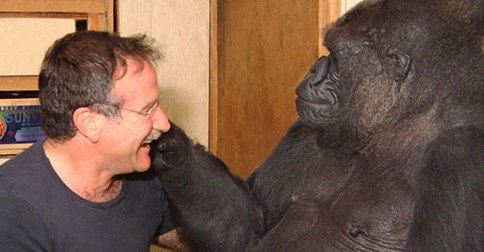 At that meeting, Gorilla Foundation staffers say, Williams made Koko smile for the first time in six months, ever since her childhood gorilla companion, Michael, had passed away at the age of 27.
"Not only did Williams cheer up Koko," a Foundation spokesperson said this afternoon, "but Williams similarly seemed transformed — from a high-energy entertainer, into a mellow, sensitive, empathetic guy, who also happened to be really funny."
RIP, Mr. Williams.