Guidelines from Welcome to the Grief Club
Excerpted from Welcome to the Grief Club. Copyright © 2021 by Janine Kwoh.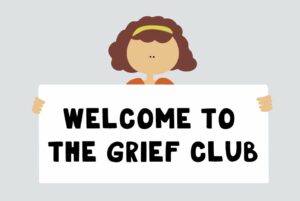 Someone you care about has died.
You are now a member of the Grief Club—the club that no one wants to be a part of but is here for you when you need it. Some of us are grieving family members; others are grieving partners and friends. Some of our loved ones were young and others were older. Some of their deaths were anticipated, while others were unexpected. What we have in common as Grief Club members is that we have all loved and lost.
It can seem as if no one understands what you're going through. You may be wondering if what you're experiencing is "normal," or how you can possibly survive this loss. As fellow unwilling Grief Club members, we get it. We really, really do. While grief is different for everyone, we know that whatever you're feeling is valid, and that while losing someone you care about is excruciatingly hard, you will get through this.
Welcome to the Grief Club—we're so sorry that you're here.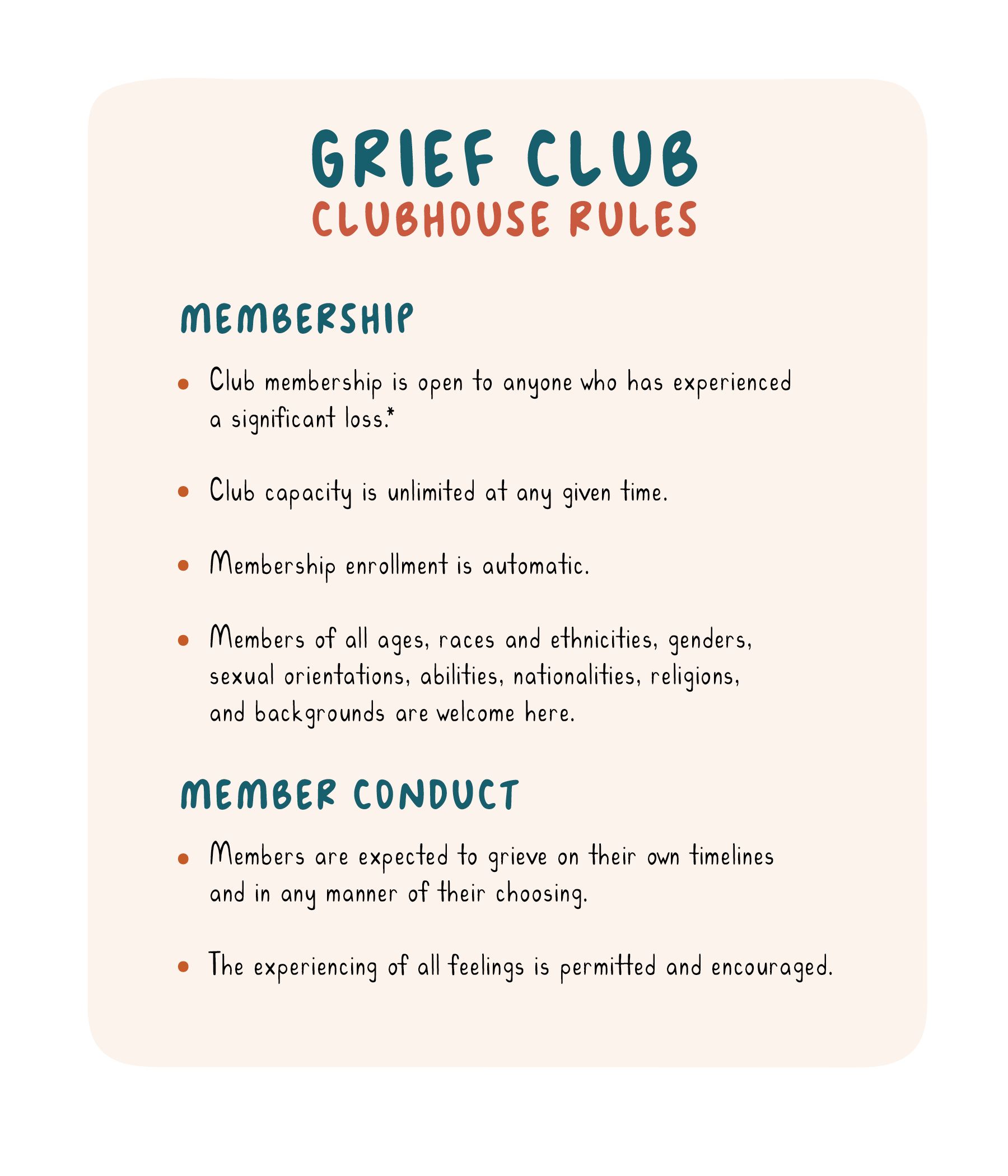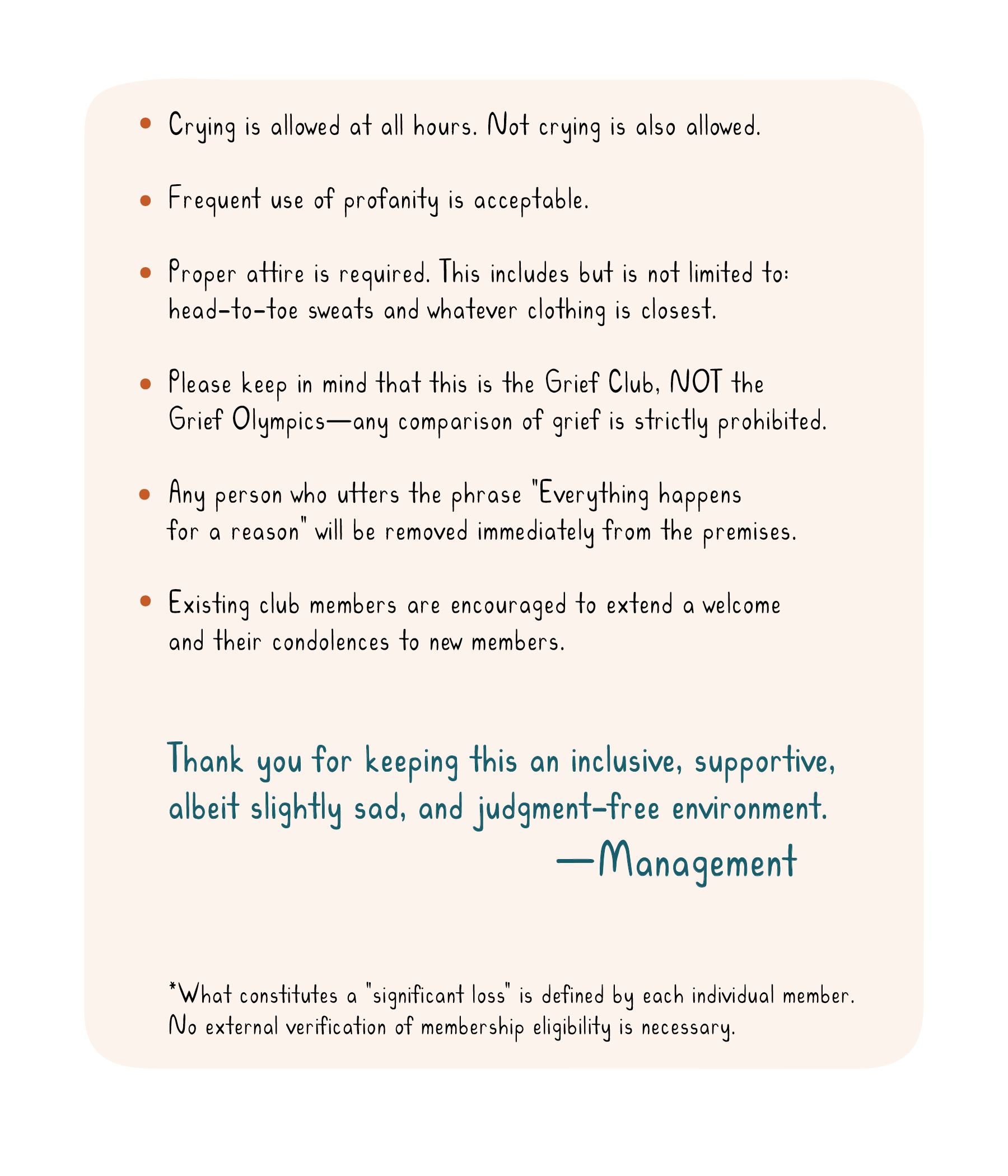 More About Welcome to the Grief Club
Welcome to the club that no one ever wants to join but so many of us end up needing. We're so sorry that you're here.
Based on her own experience with grief— the author's partner died when both were in their late twenties—and those of other Grief Club members, Janine Kwoh uses brief writings, illustrations, and creative diagrams to explore the wide range of emotions and experiences that grief can encompass. For anyone who has lost a loved one or who is close to someone who is grieving, Welcome to the Grief Club is a book of solace, connection, hope, and reassurance. It addresses with empathy and honesty the aspects of grief that so many of us experience but that aren't widely discussed: the variety and volatility of emotions—sadness, anger, guilt, joy; the physical symptoms of grief; and how grief isn't linear, but it does change and soften over time. It affirms that there is truly no right or wrong way to grieve and assures us that the things we feel that surprise us or seem strange are often common and always valid.
Humor helps us to survive, and the book uses a lighthearted approach to cover powerful topics, like supremely unhelpful things that people say to those who are grieving, grief trigger bingo, and everyday acts of resilience. This book is a companion that says, I see you and you are not alone, from one grieving person to another. It is a gentle reminder to give yourself permission to grieve for as long as—and in whichever ways—you need.