I would not have discovered my love for travel had I not grown up in a world of books. Some of my most exotic adventures to far-flung corners of the globe were mine for the price of a rainy afternoon and a dusty book from my small-town library. Some of those intriguing places didn't even really exist, but they still stoked my curiosity and fueled my dreams of real-life adventure beyond my village walls.
I gathered together my own library of books during the eight years it took me to research and write 1,000 Places to See Before You Die. I am relieved to see that more than a few of them make an appearance in the much anticipated and most recent addition to our small family of titles: 1,000 Books to Read Before You Die. An insatiable reader and unrivaled bibliophile, author James Mustich was as daunted as I was when it came to choosing just 1,000 favorites to jam-pack into this tome, but the scope and diversity that result promises the reader a lifetime of rainy afternoons.
As A Game of Thrones author George R. R. Martin said, "A reader lives a thousand lives before he dies. The man who never reads lives only once."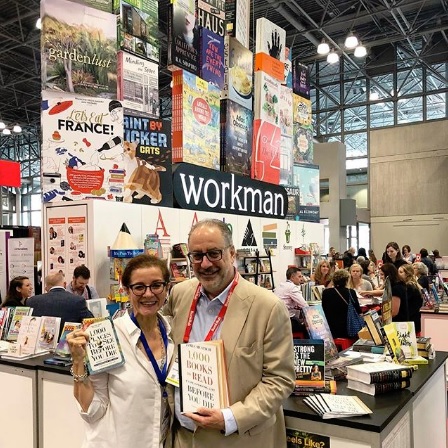 PS: What places do you most enjoy reading about?
JM: My two favorites are at opposite ends of a spectrum that runs from natural wonder at one end to cultural sophistication at the other: Antarctica and Venice.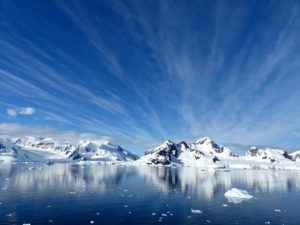 Adventure has no more suitable (if forbidding) landscape than the snow and ice of the southernmost continent, and I return regularly to books like Alfred Lansing's Endurance: Shackleton's Incredible Voyage and—especially—Apsley Cherry-Garrard's The Worst Journey in the World.
As for Venice, it seems no writer can go there without being wooed by the city's alluring and enigmatic muse. There's Ruskin's venerable The Stones of Venice,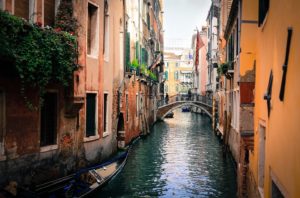 of course, and Jan Morris's classic The World of Venice, both suffused with the art and history of their subject. But there are also dozens of intimate love letters to La Serenissima, like the Russian poet Joseph Brodsky's Watermark and the great Spanish novelist Javier Marías's Venice, An Interior. Venice also boasts the best guidebook I know to any city, Venice for Pleasure by J. G. Links, which it is a pleasure to read even remotely. And the Guido Brunetti mysteries by Donna Leon, set in Venice, are splendid diversions.
PS: What book expanded your knowledge of a particular city or culture the most, or surprised you the most?
JM: Japanese Inn by Oliver Statler is one of the most inviting books I've ever read. In 1947, while serving in the US Army civil service during the American occupation of Japan,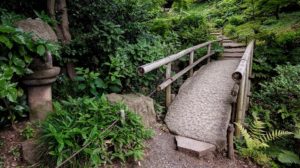 Statler jumped at the chance to spend a weekend at the Minaguchi-ya, a little inn about 100 miles south of Tokyo that was one of the few public places not off-limits for "Occupationaires." Enchanted by the place, Statler returned many times, befriending its proprietors, the Mochizuki family, who had maintained the inn for nearly twenty generations, beginning in the sixteenth century. The result was this 1961 book, in which he weaves facts, traditions, and fictionalized narratives into a tapestry of historical connections that brings to life four hundred years of Japanese culture.
PS: What about the focus of food, music, or art set in a foreign environment?
JM: When you mention food, you hit my reading sweet spot—as early readers have noted, there is a lot of eating in 1,000 Books to Read Before You Die!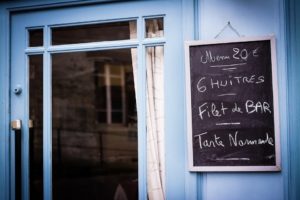 A. J. Liebling's Between Meals: An Appetite for Paris is what first comes to mind. A legendary reporter and a New Yorker stalwart, Liebling wrote with unparalleled speed and style on politics, boxing, and journalism; he also covered the Second World War in Europe firsthand. Besides being a terrific writer, he was an inspired eater, and in Between Meals—an account of his education in fine food and things French—he created his literary pièce de résistance.
Two other wonderful volumes that I include in 1,000 Books are Madeleine Kamman's When French Women Cook and Kermit Lynch's Adventures on the Wine Route. In the first, the acclaimed chef celebrates her native cuisine from Normandy to Provence through profiles of eight people whose personalities (and cooking) she cherishes. In the second, one of the world's most accomplished wine merchants tells how he got that way, traveling through France in search of artisan wines. Part memoir and part travelogue, Lynch's book is suffused with the very qualities the author seeks in casks and bottles—nuance, surprise, subtlety, expression, authenticity.
But my favorite book of all when it comes to food-infused travel writing is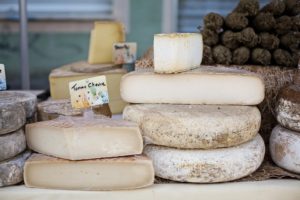 The Auberge of the Flowering Hearth by Roy Andries de Groot. Studying a bottle of the liqueur Chartreuse as he sipped a glass after dinner in New York one evening, de Groot began to wonder, as he read the label on the back of the bottle, about the secret process of the Carthusian monks who distilled the liqueur. He decided to journey to the high Alpine valley in southeastern France where the drink was made. The real story begins when de Groot settles in at the inn that gives the book its name, a hostelry whose uncommon cuisine was the emblem of a graceful way of life in tune with nature and its seasons.
PS: What have been your favorite travel reading discoveries—books dealing with much written about places that more readers should know?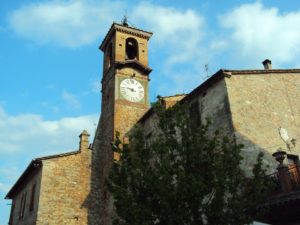 JM: Of the scores of splendid books of Italian travel in English, my favorite is Edith Templeton's 1954 The Surprise of Cremona: One Woman's Adventures in Cremona, Parma, Mantua, Ravenna, Urbino and Arezzo—and it is strangely unknown. Templeton is a fine guide to both the enduring sites and the daily flavors that shape Italian culture. And her writing is memorable: "He who does not take the time to conquer the artichoke by stages does not deserve to penetrate to its heart. There are no shortcuts in life to anything: least of all to the artichoke." Isn't that wonderful?
And while there are thousands of books about Paris, few provide the unexpected perspective to be found in Thad Carhart's The Piano Shop on the Left Bank, in which a transplanted American asks about acquiring a used piano from a shop in his neighborhood, only to be mysteriously rebuffed: the shop seems as determined in its reserve as the most punctilious Parisian aristocrat. Carhart's cracking of the code of that reserve—he must, he learns, be recommended to the shop by one of its existing customers—is his first step into the "intricate world of mutual trust and obligation" that is the city's hidden community. But penetrate it Carhart eventually does, and the result is sheer reading delight.
PS: Do you see any connection between travel and reading as activities (independent of books about journeys or destinations)?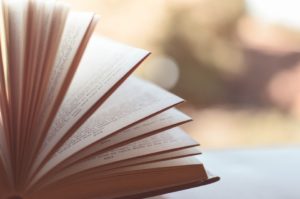 JM: Yes. I have been thinking about this a lot, actually. When you immerse yourself in a great writer's work, as I happen to have done over the past two years with Henry James and Virginia Woolf, you discover that what stays with you is not the shape and substance of particular books, but an air of being, an ambiance, that is like what one takes away from a prolonged stay in a foreign land. Italy feels different from France, India from Japan, in the same way the pages of one writer feel different from those of another, and one's sense of alertness—of aliveness—is expanded in the same way.
PS: It won't be easy, but can you share with us your Short List of 5 titles, and why you consider them must-reads for insatiable travelers?
JM: Well, I've told you above already why four make my list:
Japanese Inn by Oliver Statler
The Auberge of the Flowering Hearth by Roy Andries de Groot
The Surprise of Cremona by Edith Templeton
The Piano Shop on the Left Bank by Thad Carhart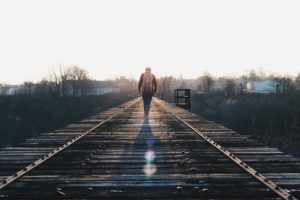 Last, but by no means least, I'll add Patrick Leigh Fermor's A Time of Gifts, in which one of the best prose writers in English recollects a walk across Europe in the late 1930s, when he was eighteen and Europe was on the brink of catastrophe. His youthful high spirits and insatiable curiosity about history and culture combine with his growing alertness to the fraught circumstances of the time to make his subject matter compelling. And his style is peerless—his sentences are a joy to read and read again.
And don't forget to check out the book!
About the Book:
It's time to talk books—and the conversation starts here.
Encompassing fiction, poetry, science and science fiction, memoir, travel writing, biography, children's books, history, and more, 1,000 Books to Read Before You Die moves across cultures and through time to present an eclectic collection of titles, each described with the special enthusiasm readers summon when recommending a book to a friend.
The book's alphabetical listing by last name results in the serendipity of juxtaposition—Cormac McCarthy's The Road next to Robert McCloskey's Make Way for Ducklings, John le Carré next to Ursula K. Le Guin next to Harper Lee. Following each entry are rich endnotes that include publication dates and preferred editions, other books by the same author, related books to try, and listings of worthy adaptations, including movies and audiobooks. In total, more than six thousand titles by thirty-five hundred authors are recommended.
An insightfully curated personal compendium that will inspire hours of browsing and a lifetime of reading, 1,000 Books to Read Before You Die celebrates the gorgeous mosaic that is our literary heritage.
Buy the Book
Amazon | B&N | Indiebound | Workman