Excerpted from Steven Raichlen's Barbecue Sauces, Rubs, and Marinades.
Like most Southeast Asian barbecue sauces, this dip offers an electrifying spectrum of flavors: the umami tang of sh sauce and soy sauce, the sharp bite of vinegar, the pungency of garlic, and the explosive freshness of mint. I often make a double batch of the sauce, using half as a marinade and half for dipping.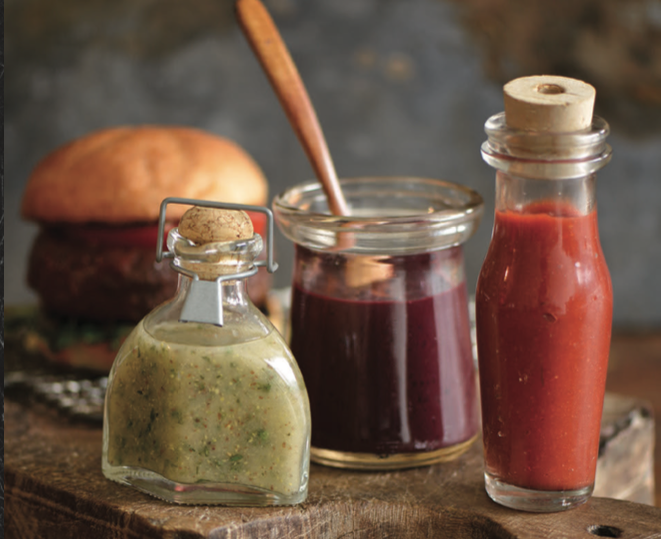 Cambodian Dipping Sauce
Makes about 2 cups, enough to serve 6 to 8
Ingredients
3 cloves garlic, peeled and minced
1⁄3 cup sugar, or to taste
1⁄2 cup sh sauce
1⁄2 cup distilled white vinegar 1⁄4 cup soy sauce
1 to 3 teaspoons Vietnamese chile paste, sambal oelek (Indonesian chile paste), or your favorite hot sauce
3 tablespoons chopped scallion greens
3 tablespoons chopped fresh cilantro leaves
3 tablespoons chopped fresh mint leaves
1⁄4 cup finely chopped dry- roasted peanuts
3⁄4 cup water, or to taste
Instructions
Combine the garlic and 2 tablespoons of the sugar in a bowl and mash to a paste with the back of a spoon. Add the remaining sugar, sh sauce, vinegar, soy sauce, and chile paste and stir or whisk until the sugar is completely dissolved. Stir in the scallion greens, cilantro, mint, peanuts, and enough water to make a mellow sauce. Serve this sauce within a few hours of making.
Try This
Cambodians serve this big- avored dipping sauce with thin slices of grilled beef and pork. Also great with satés, grilled tofu and vegetables, and as a dressing for grilled beef salad.
About the Book:
Barbecue sauces, rubs, and marinades are every griller's secret weapon—the flavor boosters that give grilled food its character, personality, depth, and soul.
Steven Raichlen, America's "master griller" (Esquire), has completely updated and revised his bestselling encyclopedia of chile-fired rubs, lemony marinades, buttery bastes, pack-a-wallop sauces, plus mops, slathers, sambals, and chutneys. It's a cornucopia of all the latest flavor trends, drawing from irresistible Thai, Mexican, Indian, Cajun, Jamaican, Italian, and French cuisines, as well as those building blocks from America's own barbecue belt.
There are over 200 recipes in all, including a full sampler of dinner recipes using the sauces. And the book now has full-color photographs throughout. It's the essential companion cookbook for every at-home pitmaster looking to up his or her game.
Buy the Book
Indiebound | B&N | Amazon | Workman