What's sweeter than a box of chocolates? A luscious, decadent cupful of velvety chocolate goodness from Valerie Gordon's debut cookbook Sweet. Ranging from basic baking techniques to recipes incorporating unusual ingredients like rose petals, black pepper, tea, and basil, this creative, accessible cookbook allows you to recreate desserts by the woman Gail Simmons called a "sorceress in the sweet kitchen." Try this recipe for Valentine's Day, or anytime you want a little sugar in your cup.
Chocolate Pots de Creme
Serves 6
"True to its name, this little custard is nothing more than a pot of chocolate and cream. I love scooping bites of the dessert up with a cookie instead of a spoon."
6.5 ounces 72% bittersweet chocolate, finely chopped
1¼ cups (10 ounces) heavy cream
¾ cup (6 ounces) whole milk
5 large egg yolks
⅔ cup (4.5 ounces) sugar
2 teaspoons vanilla bean paste
1. Position a rack in the middle of the oven and heat the oven to 325°F.
2. Put the chocolate into a medium bowl. Combine the cream and milk in a small saucepan and bring to a boil over medium heat. Pour the hot cream over the chocolate. Let sit for 30 seconds or so to allow the chocolate to melt, then stir together until smooth.
3. In a small bowl, whisk together the egg yolks, sugar, and vanilla paste. Slowly stream the egg mixture into the chocolate mixture, whisking constantly. Strain the custard through a fine-mesh sieve into a bowl or pitcher, then pour into six 4-ounce ramekins or ceramic cups or bowls.
4. Arrange the ramekins in a baking dish or pan and carefully add enough hot water to come about two-thirds of the way up the sides of the ramekins. Carefully place the baking dish in the oven and bake for 30 minutes. Remove the baking dish from the oven and let the pots de crème sit in the hot water for 5 minutes. If they still appear very jiggly in the middle, let them sit for another 5 minutes in the hot water. You want the custards to be very firm around the edges and to barely move toward the center when gently shaken.
5. Remove the ramekins from the hot water and let cool in a cool area of the kitchen before serving, or chill to serve cold.
STORING
The pots de crème can be wrapped individually in plastic wrap and stored in the refrigerator for up to 3 days.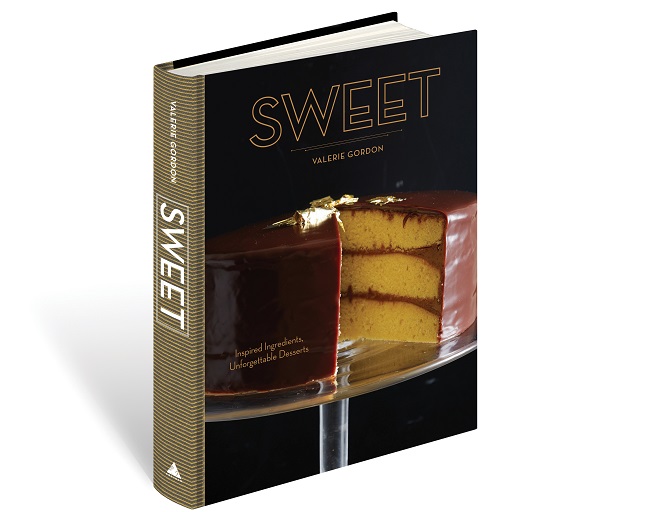 Want more like this? Check out the new book Sweet, in which celebrated baker Valerie Gordon reveals the secrets of her extraordinary desserts to the home cook. 
GET THE BOOK: Amazon | B&N | ebooks.com | Google Play | iBooks | Kobo