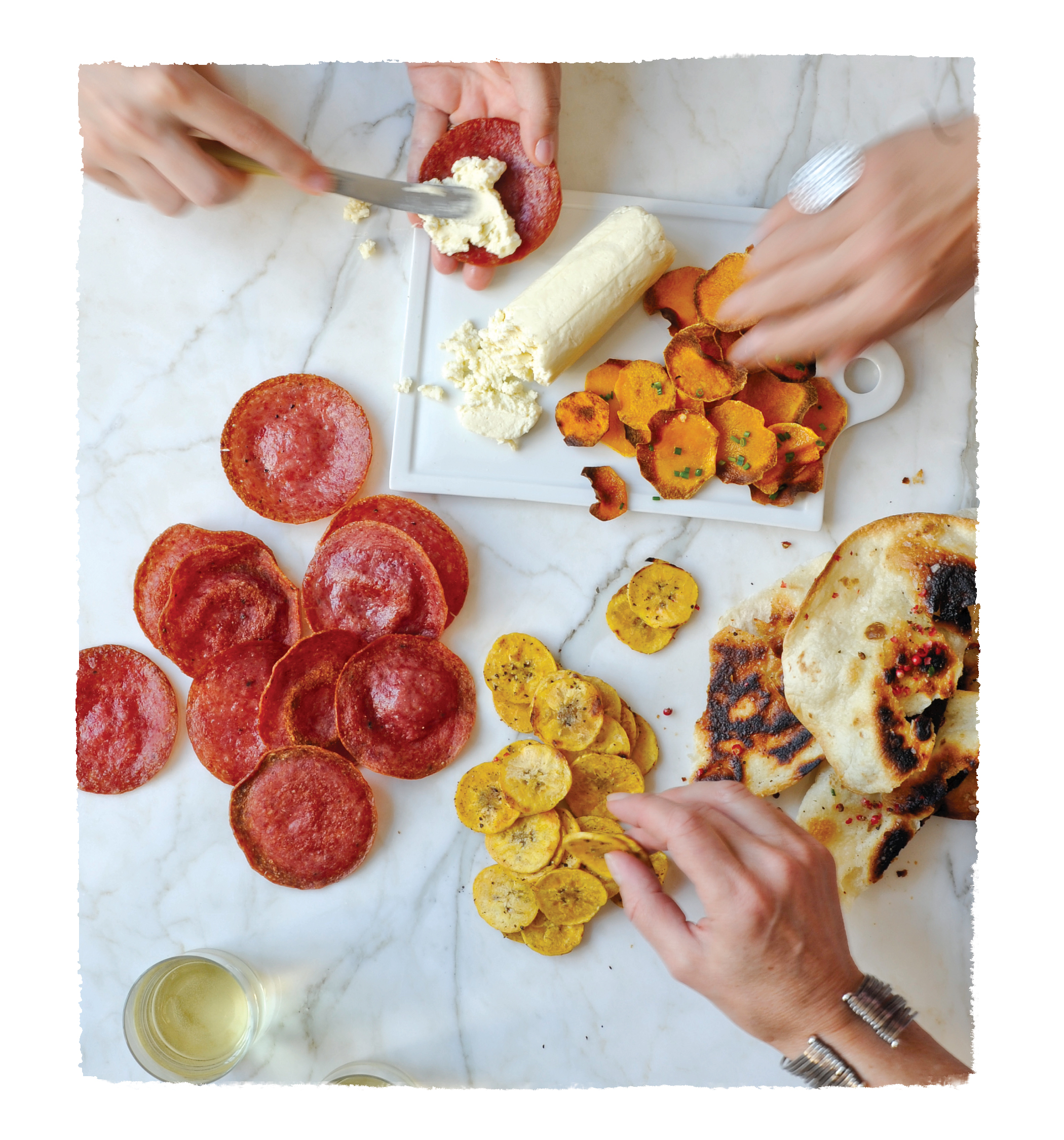 Create your own delicious sides for a cheese platter, like this Butternut and Chive Crostini.
BUTTERNUT AND CHIVE 
CROSTINI
Serves 4
Crostini don't have to be made of baguette—try squash or root veggies for fun variety and color. Butternut squash is a favorite because of its long, seedless neck and tendency to caramelize around the edges. Thin slices crisp up nicely!
WHAT YOU NEED:
• Butternut squash
• 2 tablespoons coconut oil, melted
• Sea salt, to taste
• 2–4 teaspoons chives, finely minced
WHAT TO DO:
1. Preheat the oven to 375°F.
2. Cut the squash in half, widthwise. Set aside the fatter half that contains the seeds. (You can make oven fries with that end later using the same technique!) Peel the seedless piece of squash with a vegetable peeler, then cut off and discard the stem. Slice the remaining cylinder into very thin disks (a mandoline slicer is ideal for this but a sharp knife will work, too).
3. Toss the squash slices in a bowl with the coconut oil, salt, and chives. It's important that every piece is coated in oil, so use more if your squash is larger than average.
4. Place the coated squash slices on a cookie sheet.
The recipe for the cheese part of the platter can be found here. Find recipes for the remainder of the sides in One-Hour Cheese.
More About One-Hour Cheese: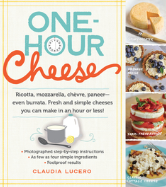 It's a DIY cook's dream come true: It's pizza night, and you've made not only the crust and sauce but the mozzarella, too. Or you're whipping up quesadillas for a snack, using your homemade Triple Pepper Hack. Or the dinner party's in high gear and out comes the cheese plate—and yes, you've made all the cheeses on it. Even better—you made them all earlier that day.
In a cookbook whose results seem like magic but whose recipes and instructions are specific, easy-to-follow, and foolproof, Claudia Lucero shows step by step—with every step photographed—exactly how to make sixteen fresh cheeses at home, using easily available ingredients and tools, in an hour or less. The approach is basic and based on thousands of years of cheesemaking wisdom: Heat milk, add coagulant, drain, salt, and press. Simple variations produce delicious results across three categories—Creamy and Spreadable, Firm and Chewy, and Melty and Gooey. And just as delicious, the author shows the best ways to serve them, recipes included: Squeaky "Pasta" Primavera, Mozzarella Kebab Party, and Curry in a Hurry Lettuce Wraps.
Buy the Book
Amazon | B&N | Indiebound | Workman