Austin Kleon, a writer and artist, enjoys creating blackout poems using newspapers and a black marker. He chooses words from an article to create a poem, and then blacks out all the other words. Kleon inspired a classroom of students to try this unique activity and create their own blackout poems—some of which you can see here—and these serve as a reminder that we can often create new things from others creations, and offer a different perspective on what already exists. 
Are you ready to tap into your inner poet? In The Steal Like an Artist Journal, Kleon challenges users to transform pages from Herman Melville's Moby Dick into a poem of their choosing—try this with friends and family and see how many different ones you can come up with!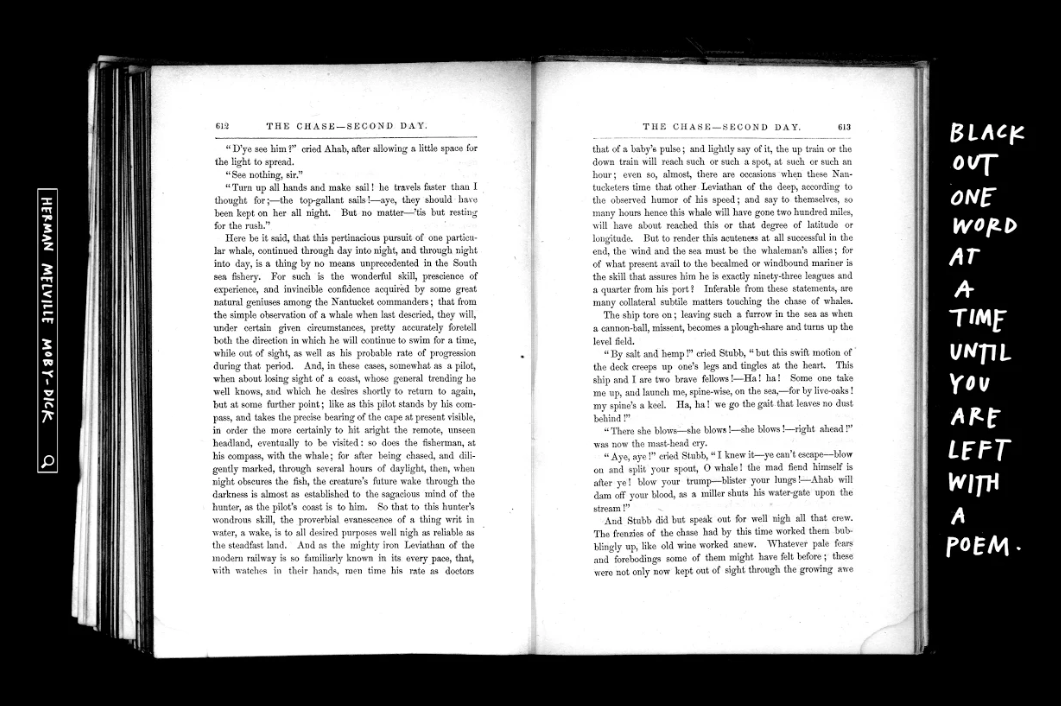 More About The Steal Like an Artist Journal: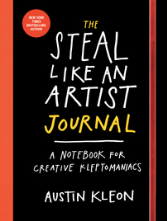 The Steal Like an Artist Journal is the next step in your artistic journey. It combines Austin Kleon's unique and compelling ideas with the physical quality that makes journals like Moleskines so enormously popular. Page after page of ideas, prompts, quotes, and exercises are like a daily course in creativity. There are lists to fill in—Ten Things I Want to Learn, Ten Things I Probably Think About More Than the Average Person. Challenges to take. Illustrated creative exercises—Make a Mixtape (for someone who doesn't know you) and Fill in the Speech Balloons. Pro and con charts—What Excites You?/What Drains You?
Buy the Book
Amazon | B&N | Indiebound | Workman