Author and master storyteller Daniel Joshua Rubin shares his top five tips for creative writers.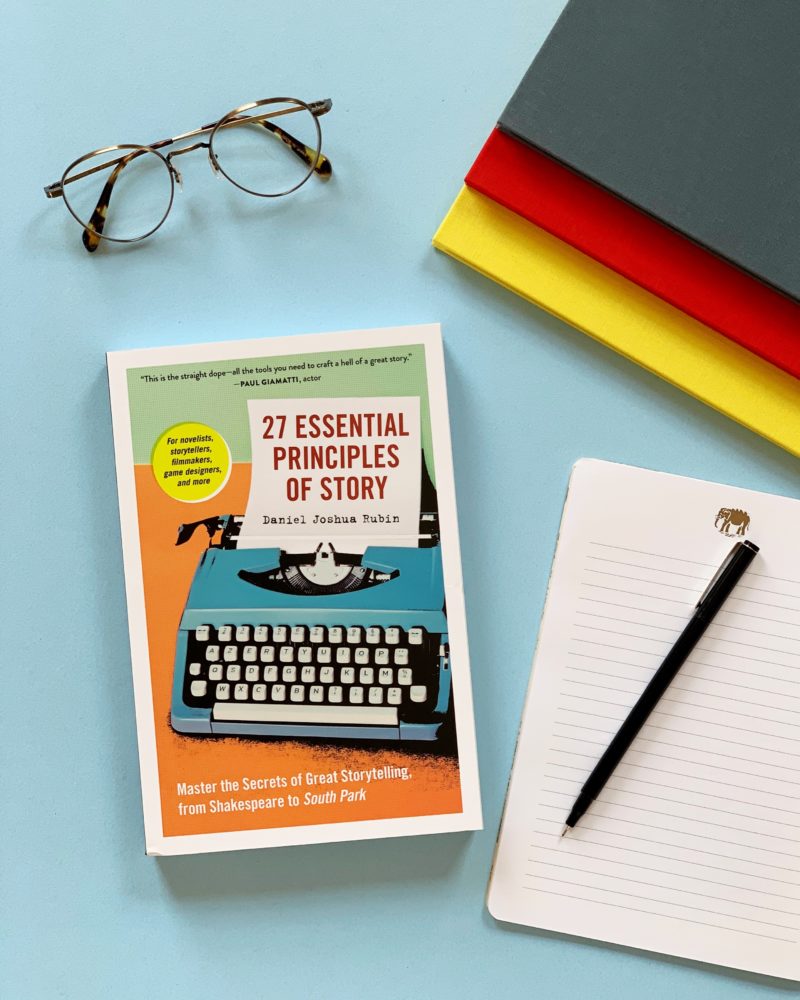 Do you watch movies or read books and afterward find yourself thinking, I can do that! Or do you just have a burning desire to tell stories? Do you have a story that you can't stop thinking about because you know that if it comes out as good on the page as it is in your head, it will kick epic amounts of ass? Do you sometimes feel that you were put on this earth to tell stories?
If so, great! This post is for you. I'm going to give you five easy tips to become a better, smarter, more creative writer. But most important, I'm going to help you tell the stories that only you can tell. Sound good?
Okay. On to business . . .
Creative Writing Tip #1: Start by asking a dramatic question.
A dramatic question is just a question that makes your reader ask "What will happen?" Will the girl get the boy? Will the cop catch the killer? Will the kid survive the zombie apocalypse? Start your story by asking a dramatic question. Think of this as being like building a train track. When your story is about your dramatic question, it's on track. When it's not, well, it's off. Stay on track.
Creative Writing Tip #2: Make your reader care.
 Let's say you're writing about a girl who loses her kitten. The dramatic question is, "Will she find her kitten?" Make your reader care—a lot. Show us how much this girl loves this kitten. Think about the stories you love. Why do you care what happens? Usually it's because the main character, or "hero," wants what she wants so badly you can't help but root for her. You can relate to her quest because you know how bad it will suck if she loses.
Creative Writing Tip #3: Make your hero do lots of smart things.
 Because your hero desperately wants what she wants, she will work hard to get it. If you read or watched the Harry Potter series think about all the things that Harry, Hermione, and Ron do to stop Voldemort. They work so hard and put so much thought into their choices because the stakes are so high. If they lose, Hogwarts School of Witchcraft and Wizardry—basically, life as they know it—will be destroyed.
Creative Writing Tip #4: Unleash your personality.
 This is your story. You want to write something so totally you that no one else could write it. Think about your personality and what's happened to you, good and bad. Think about the people and places that made you who you are. With this in mind, create characters, places, and situations that express your unique personality. Even if you create the most wild, imaginary, crazy place, you want it to feel like something only you could create.
Creative Writing Tip #5: End by answering your dramatic question.
 Let's go back to the story about the girl who lost her kitten. We'll call him Wiggles. The end of the story can be happy (she finds Wiggles!) or sad (Wiggles is lost forever), or it can be kind of happy and kind of sad (she finds Wiggles, but Wiggles got really hurt). You feel how these endings all clearly answer the dramatic question? When stories have a clear, definitive ending, they feel more satisfying and meaningful. They express the truth of how you see the world.
All right, these five tips will help you get started. But more important, they'll help you finish. Once you know that you can tell your story in your own unique way, your confidence will grow, and you'll have more fun writing. And just imagine what might happen if your story comes out better than you ever dreamed?
More About 27 Essential Principles of Story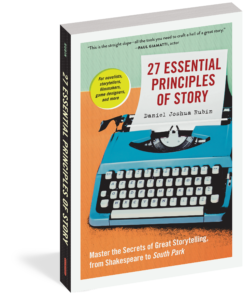 "So often people ask me if there's a book on story I can recommend. This is the one. I can't recommend it highly enough."––Alexa Junge, writer/producer, Friends, Sex and the City, The West Wing
A master class of 27 lessons, drawn from 27 diverse narratives, for novelists, storytellers, filmmakers, graphic designers, and more. Author Daniel Joshua Rubin unlocks the secrets of what makes a story work, and then shows how to understand and use these principles in your own writing. The result is "an invaluable resource" (Publishers Weekly, starred review), offering priceless advice like escalate risk, with an example from Pulp Fiction. Write characters to the top of their intelligence, from the Eminem song "Stan." Earn transformations, from Alison Bechdel's Fun Home. Attack your theme, from The Brothers Karamazov. Insightful, encouraging, filled with attitude, and, as Booklist puts it, "perfect for any writer looking to ensure their stories operate and resonate at the top of their potential," this book gives contemporary storytellers of all kinds a lifeline of inspiration and relatable instruction.
"[The] new bible of lessons and practices for creators."––Library Journal

"Not a 'how-to,' thank God, but a 'here's why.' Writers of all levels of experience will benefit from reading––and then rereading––this elegant exploration of the principles of storytelling."––Traci Letts, Pulitzer and Tony Award-winning playwright
"A godsend for storytellers in all media. It will help you decide what to write and then show you, step by step, how to tackle virtually any problem you face."––Anna D. Shapiro, Tony Award-winning director, August: Osage County