We're proud to be part of the independent publishing community, promoting titles that breed independent minds, break the mold, and dare to be different. In support of our fellow independents, we'd like to draw attention to big books from smaller publishers across the country. This week, we're highlighting our best feminist reads. 
What are your favorite independent books? Join in on the conversation by using #IReadIndie.
Workman Publishing
Strong Is the New Pretty: A Celebration of Girls Being Themselves
by Kate T. Parker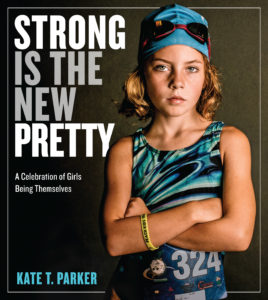 Girls being fearless. Girls being silly. Girls being wild, stubborn, and proud. Girls whose faces are smeared with dirt and lit up with joy. So simple and yet so powerful, Strong Is the New Pretty celebrates, through more than 175 memorable photographs, the strength and spirit of girls being 100% themselves.
Buy the Book
Indiebound | B&N | Amazon | Workman
The Atomic Weight of Love: A Novel
by Elizabeth J. Church
Follow the journey of a driven young woman whose scientific ambitions are subverted by the expectations of her era in Elizabeth J. Church's debut novel. Told through the eyes of Meridian Wallace, The Atomic Weight of Love takes us from the World War II years in Chicago through to the 1970s in Los Alamos, New Mexico, blending an intriguing piece of American history and science with feminism and a passionate love story.
Buy the Book
Indiebound | B&N | Amazon | Workman
Radioactive!: How Irène Curie and Lise Meitner Revolutionized Science and Changed the World
by Winifred Conkling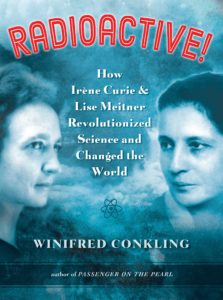 Radioactive tells the fascinating, little-known story of how two brilliant female physicists working in a male-dominated field made groundbreaking discoveries that led to the creation of the atomic bomb. A nonfiction narrative that reads with the suspense of a thriller, Radioactive sheds light on Irene Curie and Lise Meitner, who are still largely ignored despite their crucial contributions to cutting-edge research.
Buy the Book
Indiebound | B&N | Amazon | Workman
Milkweed Editions
Cracking India: A Novel
by Bapsi Sidhwa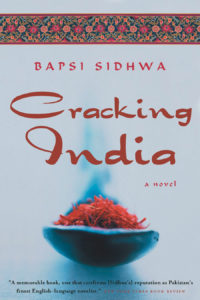 As the young daughter of an affluent Parsee family in Lahore, Lenny is keenly observant of the city's astonishing diversity—Muslims and Hindus, Christians and Sikhs, coexisting together. But as Lahore descends into sectarian violence, Lenny's innocence is lost, and with it the fragile unity of a nation.
Buy the Book
Indiebound | B&N | Amazon | Milkweed
Adventures in the Anthropocene: A Journey to the Heart of the Planet We Made
by Gaia Vince
From the first solo female winner of the Royal Society Winton Prize for Science Books:
Watching scientists declare the dawn of a new era—the Anthropocene, or Age of Man—from her seat as an editor at Nature, Gaia Vince couldn't help but wonder if the greatest cause of this dramatic planetary change—humans' singular ability to adapt and innovate—might also hold the key to our survival. And so she left her professional life in London and set out to travel the world in search of ordinary people making extraordinary changes. Part science journal, part travelogue, Adventures in the Anthropocene recounts Vince's journey, and introduces an essential new perspective on the future of life on Earth.
Buy the Book
Indiebound | B&N | Amazon | Milkweed
Sea Summit: Poems
by Yi Lu, translated by Fiona Sze-Lorrain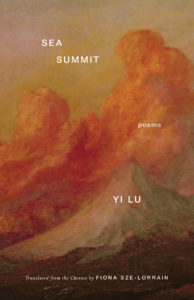 The sea is an impossible force in this collection: it is both a majestic presence that predates man, and something to carry with us wherever we go. These brilliantly translated poems, presented in both Chinese and English, introduce an important contemporary Chinese poet to American readers.
Buy the Book
Indiebound | B&N | Amazon | Milkweed
Feminist Press
King Kong Theory
by Virginie Despentes, translated by Stephanie Benson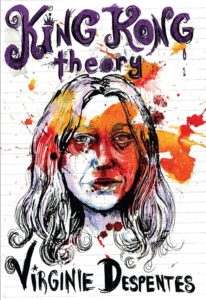 With humor, rage, and confessional detail, Virginie Despentes—in her own words "more King Kong than Kate Moss"—delivers a highly charged account of women's lives today. She explodes common attitudes about sex and gender, and shows how modern beauty myths are ripe for rebelling against. Using her own experiences of rape, prostitution, and working in the porn industry as a jumping-off point, she makes the bold, stinging point that when it comes to sex today, everyone's getting screwed.
Buy the Book
Indiebound | B&N | Amazon | Feminist Press
The Madame Curie Complex: The Hidden History of Women in Science
by Julie Des Jardins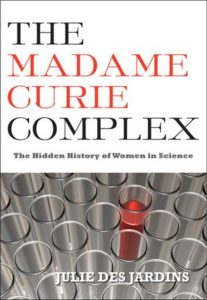 Why are the fields of science and technology still considered to be predominantly male professions? The Madame Curie Complex moves beyond the most common explanations—limited access to professional training, lack of resources, exclusion from social networks of men—to give historical context and unexpected revelations about women's contributions to the sciences. Exploring the lives of Jane Goodall, Rosalind Franklin, Rosalyn Yalow, Barbara McClintock, Rachel Carson, and the women of the Manhattan Project, Julie Des Jardins considers their personal and professional stories in relation to their male counterparts—Albert Einstein, Robert Oppenheimer, Enrico Fermi—to demonstrate how the gendered culture of science molds the methods, structure, and experience of the work.
Buy the Book
Indiebound | B&N | Amazon | Feminist Press
August
by Romina Paula, translated by Jennifer Croft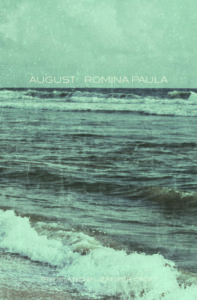 Traveling home to rural Patagonia, a young woman grapples with herself as she makes the journey to scatter the ashes of her friend Andrea. Twenty-one-year-old Emilia might still be living, but she's jaded by her studies and discontent with her boyfriend, and apathetic toward the idea of moving on. Despite the admiration she receives for having relocated to Buenos Aires, in reality, cosmopolitanism and a career seem like empty scams. Instead, she finds her life pathetic. Both a reverse coming-of-age story and a tangled homecoming tale, this frank confession to a deceased confidante. A keen portrait of a young generation stagnating in an increasingly globalized Argentina, August considers the banality of life against the sudden changes that accompany death.
Buy the Book
Indiebound | B&N | Amazon | Feminist Press
Sourcebooks
A Country Between: Making a Home Where Both Sides of Jerusalem Collide
by Stephanie Saldaña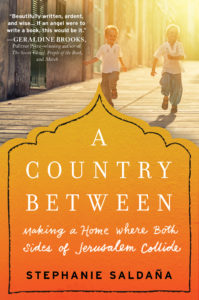 "Beautifully written, ardent and wise."—Geraldine Brooks, Pulitzer Prize-winning author of The Secret Chord, People of the Book, and March
When American writer Stephanie Saldaña finds herself in an empty house at the beginning of Nablus Road, the dividing line between East and West Jerusalem, she is a new wife trying to navigate a fragile terrain, both within her marriage and throughout the country in which she has chosen to live. Pregnant with her first child, Stephanie struggles to protect her family, their faith, and herself from the cracks of Middle Eastern conflict that threaten to shatter the world around her. A Country Between captures the fragile ecosystem of the Middle East and the difficult first years of motherhood in the midst of a conflict-torn city.
Buy the Book
Indiebound | B&N | Amazon
Brave New Girl: How to Be Fearless
by Lou Hamilton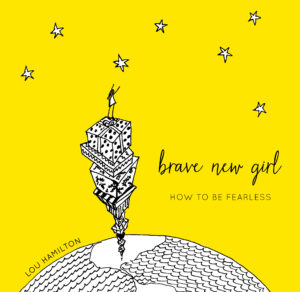 Insightful, bold, and timeless, Brave New Girl shows women and girls that anything is possible, and motivates them to move past fear and into courage. Each page is an invitation to pause, reflect, and happily rise to the occasion. This inspirational gift book encourages girls and women to seize the day, be kind to themselves, and break down any imaginary barriers holding them hostage.
Buy the Book
Indiebound | B&N | Amazon
The Other Einstein: A Novel
by Marie Benedict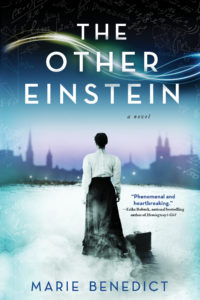 "Fascinating and thoughtful."—B.A. Shapiro, New York Times bestselling author of The Art Forger and The Muralist
Albert Einstein's first wife, Mileva "Mitza" Maric, was more than the devoted mother of their three children—she was also a brilliant physicist in her own right, and her contributions to the special theory of relativity have been hotly debated for more than a century. The Other Einstein offers a window into a brilliant, fascinating woman whose light was lost in Einstein's enormous shadow.
Buy the Book
Indiebound | B&N | Amazon
Grove Atlantic
The White City: A Novel
by Karolina Ramqvist, translated by Saskia Vogel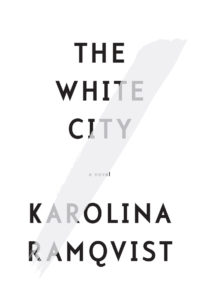 A celebrated bestseller in Sweden, The White City is an arresting story of betrayal and empowerment. Karin is something of an anti-heroine, a woman who was once at the top of an organized crime ring and is now a grieving widow, a reluctant single mother, and insolvent. She likely never spent much time thinking of herself in feminist terms, but when her livelihood and the safety of her daughter are threatened, she fearlessly fights for her independence and to regain control of her life. On a day that celebrates women, their boldness for change, The White City is a beautiful, compelling story of an imperfect woman finding her stride in her own bold, perfect way.
Buy the Book
Indiebound | B&N | Amazon
Difficult Women
by Roxane Gay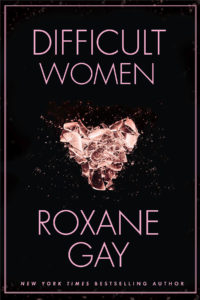 The latest book from literary powerhouse Roxane Gay is a work of rare force and beauty—a collection of stories about hardscrabble lives, passionate loves, and quirky and vexed human connection. The women in these stories live lives of privilege and of poverty, and are in marriages both loving and haunted by past crimes or emotional blackmail. From a girls' fight club to a wealthy subdivision in Florida where neighbors conform, compete, and spy on each other, Gay's signature wit and piercing psychological depth make every story mesmerizingly unusual and unforgettable. "In a dark and modern way, this collection celebrates the post-traumatic enlightenment of women (Washington Post)."
Buy the Book
Indiebound | B&N | Amazon
The Core of the Sun
by Johanna Sinisalo, translated by Lola Rogers
From the queen of "Finnish weird," comes a captivating and witty speculative satire of a Handmaid's Tale–esque welfare state where women are either breeders or outcasts. In the Eusistocratic Republic of Finland, an alternative historical present in which public health and social stability are held above all else, The Core of the Sun follows a young woman whose search for her sister and whose growing addiction to illegal chili peppers leads her on an adventure into a world where love, sex, and free will are all controlled by the state. Johanna Sinisalo's tautly told story of fight and flight is also a feisty, between-the-lines social polemic—a smart, inventive, and fiendishly engaging read.
Buy the Book
Indiebound | B&N | Amazon
ABRAMS Books
The Career Code: Must-Know Rules for a Strategic, Stylish, and Self-Made Career
by Hillary Kerr and Katherine Power
In The Career Code, fashion and digital entrepreneurs Katherine Power and Hillary Kerr bring you the Everygirl's guide for creating your own professional success, on every level, flawlessly. The book is filled with insightful, pragmatic "career codes" to follow, as well as all of the practical, how-to advice they've learned while building their company from zero employees in 2006, to the thriving, multibrand, multiplatform, multi-million dollar company it is today.
Buy the Book
Indiebound | B&N | Amazon | ABRAMS
A Mother is a Story: A Celebration of Motherhood
by Samantha Hahn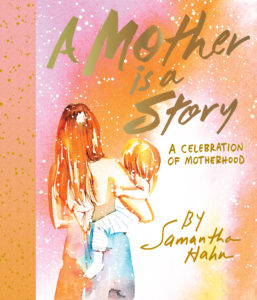 Capturing Brooklyn-based artist Samantha Hahn's modern sensibility, A Mother Is a Story: A Celebration of Motherhood is a stunning collection of hand-lettered quotes and ethereal illustrations. With quotes that range from witty and irreverent to touching and thoughtful, each page presents sentiments and snippets of wisdom that celebrate the spirit of motherhood. Contributions come from literary icons, political activists, lifestyle bloggers, fashion designers, and more. Rendered in Hahn's signature watercolors, the book portrays the shared experience of motherhood in all its glorious, messy, sublime beauty.
Buy the Book
Indiebound | B&N | Amazon | ABRAMS
Ada Twist, Scientist
by Andrea Beaty, illustrated by David Roberts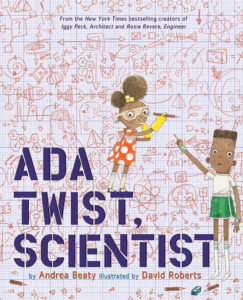 Inspired by real-life makers such as Ada Lovelace and Marie Curie, Ada Twist, Scientist champions girl power and women scientists, and brings welcome diversity to picture books about girls in science. Like her classmates Rosie Revere and Iggy Peck, Ada has a boundless imagination and has always been curious. Touching on themes of never giving up and problem solving, Ada comes to learn that her questions might not always lead to answers, but rather to more questions.
Buy the Book
Indiebound | B&N | Amazon | ABRAMS
The Overlook Press
Jane Welsh Carlyle and her Victorian World: A Story of Love, Work, Friendship, and Marriage
by Kathy Chamberlain
Available April 4, 2017
Hailed by Virginia Woolf as one of the all-time great letter writers, Jane Welsh Carlyle, wife of Victorian literary celebrity Thomas Carlyle, has been greatly overlooked. In Jane Welsh Carlyle and her Victorian World, she is finally brought out of her husband's shadow and celebrated as a remarkable woman and writer in her own right. Through unparalleled access to Jane's personal correspondences, Kathy Chamberlain presents an elegant portrait of an extraordinary, unsung female writer, and the dynamics of women in the Victorian era. Elizabeth Strout has already praised the book as  "a wonderful piece of work—compelling, readable, and utterly distinct in its approach . . . sparkles with the wit and intelligence of the subject herself."
Buy the Book
Indiebound | B&N | Amazon
Angela Merkel: Europe's Most Influential Leader
by Matthew Qvortrup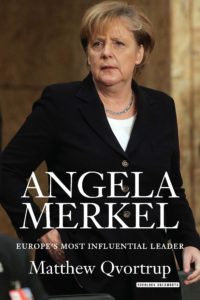 German Chancellor Angela Merkel has cemented herself in history as one of the most influential women in world politics. Suggested as "the liberal west's last defender" (The New York Times), Merkel has successfully held her own and negotiated with her male counterparts, including Russian President Vladimir Putin and President Donald Trump. In this captivating and to-the-minute definitive biography, Matthew Qvortrup tells the captivating story of this political titan's ascent from complete obscurity to become one of the most powerful women in the world, responsible for making Germany more liberal and prosperous than ever.
Buy the Book
Indiebound | B&N | Amazon
My First Hundred Years in Show Business
by Mary Louise Wilson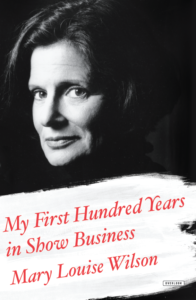 A truly remarkable woman, Mary Louise Wilson has been a luminary force in the theatre world for nearly five decades. The veteran actor's performances have ranged from a Tony Award-winning portrayal of Edith Bouvier Beale in Grey Gardens to a Drama Desk Award-winning role as legendary Vogue editor Diana Vreeland in Full Gallop. More recently she has been featured in roles on Louis C.K.'s award-winning television show Louie, Amazon's recent hit Mozart in the Jungle, and the Academy Award nominated film Nebraska. The biting wit and brutal honesty that Wilson brings to her many outstanding performances is once again illuminated in her frank and funny memoir.
Buy the Book
Indiebound | B&N | Amazon