In our second weekly ParentSpeak challenge, author Jennifer Lehr asks you to spend a week tapping in to your children's boundaries—the ways they genuinely want to give affection, and the ways they don't.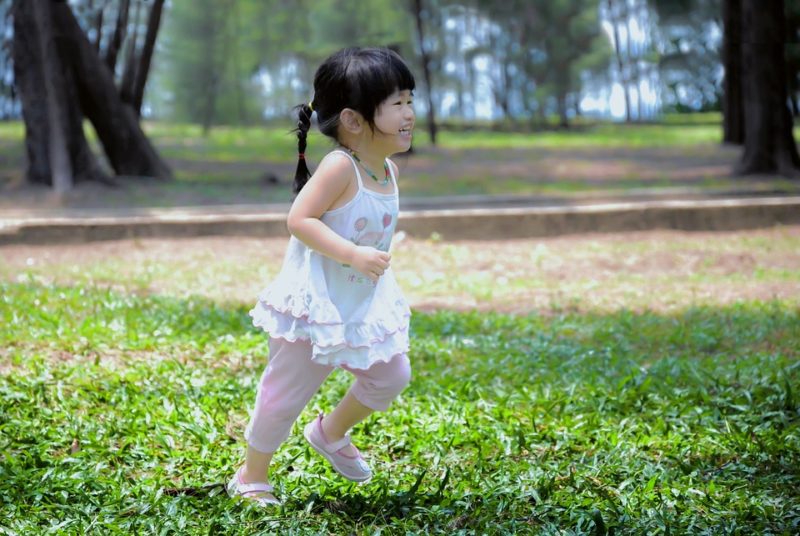 We all want polite children. And we especially want children who adore and respect their grandparents. This can mean that when said grandparents come to our home, we want our children to run up to them with glee and give them an excited hug!
Alas, it's not always the case.
It's not that our kids don't love their grandparents; it's just that they may not want to kiss and hug them or to be hugged and kissed by them—at that moment.
Perhaps they haven't seen their grandparents in a while and so they're not feeling genuinely excited, let alone affectionate.
Or maybe our kids don't like how their grandparents squeeze their cheeks too hard or hold them too long. I remember my Grandpa, who I adored, always wanted to kiss on the lips and they were wet and it felt yucky. I hated it, yet it was expected. If I didn't kiss him, I was rude. I have a friend whose eight-year old daughter doesn't like how her grandma always pats her butt when she greets her.
Shouldn't kids just suck it up for two seconds?
No.
Why?
Because, as Irene van der Zande, executive director of Kidpower International, explains, "When we force children to submit to unwanted
 affection in order not to offend a relative . . . we teach them that 
their bodies do not really belong to them
 because they have to push aside their own 
feelings about what feels right to them."
Certainly we don't want our children going about their outfitted with brains that tell them Ignore my instincts. Suppress my feelings. Please others.
We have options!
The good news is that children don't have to perform acts of affection they don't genuinely feel and can still make sure their grandparents feel respected.
How?
Let me tell you what we do in our house and hopefully you'll find some inspiration.
Before my parents last visit, I asked Jules, ten and Hudson, eight: "How can we greet Grandma and Grandpa so they feel welcome?"
Here's what they came up:
When the doorbell rang, Jules and Hudson both excitedly ran to get it—Jules wearing an apron and Hudson with a white towel draped over his forearm, like a fine restaurant waiter.
"Hi Grandma and Poppy! Come on in. Why don't you sit in the living room and we'll get you something to drink?"  Jules said.
"What would you like?" Hudson asked. "We have orange juice, sparkling water, and coffee."
You should have seen my parents. They were beyond delighted! The felt welcomed. Respected. And well taken care of. And my kids didn't have to give a hug and kiss that they didn't want to give.
It was a win-win solution to a vexing problem.
About the Book:
A provocative guide to the hidden dangers of "parentspeak"—those seemingly innocent phrases parents use when speaking to their young children.
Imagine if every time you praise your child with "Good job!" you're actually doing harm? Or that urging a child to say "Can you say thank you?" is exactly the wrong way to go about teaching manners? Jennifer Lehr is a smart, funny, and fearless writer who "takes everything you thought you knew about parenting and turns it on its ear" (Jennifer Jason Leigh).
Backing up her lively writing and arguments with research from psychologists, educators, and organizations like Alfie Kohn, Thomas Gordon, and R.I.E. (Resources for Infant Educarers), Ms. Lehr offers a conscious approach to parenting based on respect and love for the child as an individual.
Buy the Book
Amazon | B&N | Indiebound | Workman