Ebook Deals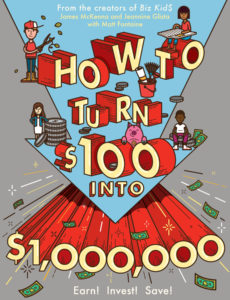 How to Turn $100 into $1,000,000
by James McKenna and Jeannine Glista
CHILDREN'S NONFICTION
From the creators of Biz Kid$ and Bill Nye the Science Guy, here is a comprehensive guide for kids to learn the basics of earning, saving, spending, and investing money. Written in a humorous but informative voice that engages young readers, it's the book that every parent who wants to raise financially savvy and unspoiled children should buy for their kids.
$1.99 $12.95
Amazon » Barnes & Noble » iBooks » Kobo »
Promo ends 1/31/2017
---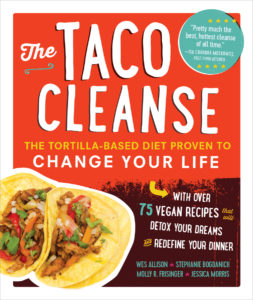 Taco Cleanse
by Wes Allison, Stephanie Bogdanich, Molly R. Frisinger and Jessica Morris
FOOD & DRINK
Tired of the same old cleanse? Instead of feeling rejuvenated are you feeling depleted, anxious, and cranky? (Not to mention . . . hungry?) A group of vegan taco scientists in Austin, Texas know just how you feel, and now reveal their one-of-a-kind cleansing journey that anybody can follow and stick to—the Taco Cleanse. While the typical cleanse works by depriving you of your favorite foods, the plant-based Taco Cleanse rewards your body with what it naturally craves: tortillas, refried beans, guacamole!
$1.99 $15.95
Amazon » Barnes & Noble » iBooks » Kobo »
Promo Ends 1/31/2017
---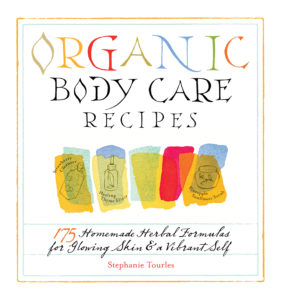 Organic Body Care Recipes
by Stephanie L. Tourles
HEALTH & FITNESS
Discover the joys of all-natural body care. Stephanie Tourles shows you how to use fruit, flowers, herbs, and minerals to craft healthy products that promote radiant skin, strong nails, shiny hair, and an elevated mood. Pamper yourself from head to toe with products like Strawberry Cleanser, Pineapple Sunflower Scrub, and Almond Rose Body Lotion.
$1.99 $15.95
Amazon » Barnes & Noble » iBooks » Kobo »
Promo ends 1/31/2017
---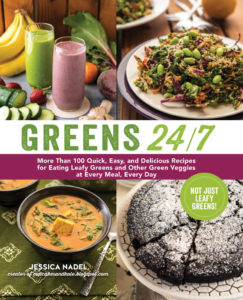 Greens 24/7
by Jessica Nadel
FOOD & DRINK
If you're trying to eat more greens but find yourself in a salad rut, Greens 24/7 is here to bring delicious, healthy veggies to every meal of the day, from breakfast to dessert. Spinach in pancakes? Kale in cornbread? You bet!
$1.99 $15.95
Amazon » Barnes & Noble » iBooks » Kobo »
Promo ends 1/31/2017