There's more to celebrating Bastille Day than just Paris! Patricia Schultz, author of 1000 Places to See Before You Die, shares her picks for the best places in France to embrace le 14 juillet  outside of the country's capital.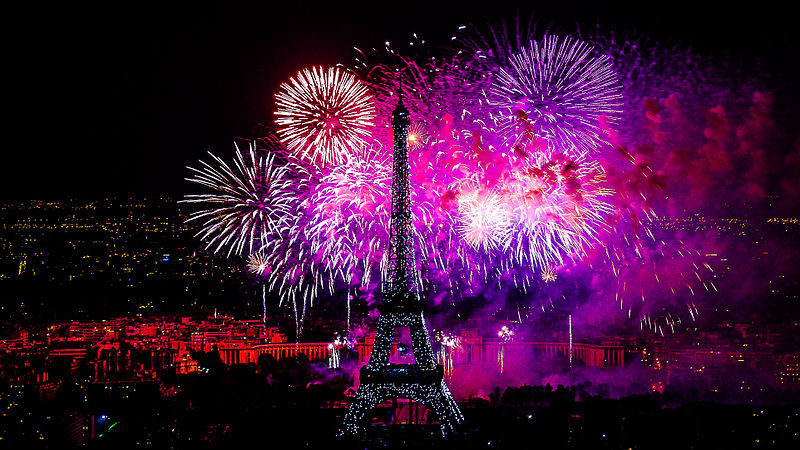 France's national day is called le 14 juillet in France and Bastille Day in English-speaking countries. It commemorates the storming of the Bastille prison by an angry Parisian mob in 1789, a turning point of the French Revolution that eventually led to the end of the monarchy. While celebrations take place in every corner of the country, it is the televised military parade (one of the oldest and largest in the world) down Paris's famed Champs-Élysées that is the most revered—reviewed this year for the first time by the new President of the Republic, Emmanuel Macron. Nighttime fireworks light up the sky from the Eiffel Tower, built in 1889 to mark the 100th anniversary of the Bastille.
But as with the United States' recent Independence Day, France's Bastille Day is celebrated everywhere in every town with its own fireworks, picnics, parties, and parades. The unfurled national tricolor flag is ubiquitous and strains of the Marseillaise—the national anthem since 1879—welcome visitors in Paris and cities large and small. Here are 5 places to nurture your inner Francophile.
Loire Valley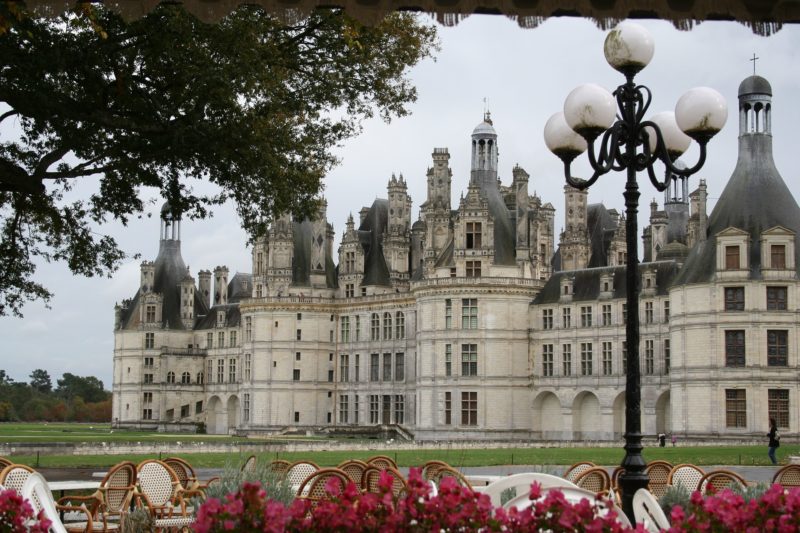 Pays de la Loire, France
The lush, fertile valley created by the winding Loire River has captured travelers' hearts and imaginations for centuries. Hundreds of châteaux line France's "Royal River," the highest concentration of castles in the world, each a concoction of sumptuousness and excess. The châteaux began as castle fortifications in the Middle Ages as the British and French battled over this strategic valley; they reached their pinnacle of artistic splendor during the French Renaissance, when royalty and nobility from nearby Paris turned the valley into their power base and playground.
With 440 rooms and 365 fireplaces, Chambord, François I's favorite hunting lodge, is the largest. Gracefully spanning the River Cher, the romantic Chenonceau is an unsurpassed Renaissance masterpiece with ornamental gardens to match. Cheverny, a fine example of 17th-century elegance, is the largest Loire château and has been home to the same noble family since it was built 6 centuries ago. The regal beauty of Château d'Ussé is said to have inspired Charles Perrault to write Sleeping Beauty. Many lesser-known châteaux are just as special for their majestic moats, riverine locations, lush parklands, and ancestral interiors chockablock with artwork and furniture.
The valley's fertile lowlands and temperate climate make it the "Garden of France"; town markets are a gourmand's dream and inspiration for a riverside picnic. The land also nurtures some of the nation's best vineyards, producing gentle reds and fruity whites such as Chinon, Sancerre, muscadet, Vouvray, and Bourgueil, and the rosés of Anjou. Visit the wine cellars of Chinon or tour the distillery of the orange liqueur Cointreau near Angers. Or hop on a bike—few regions are better suited to cycling in terms of beauty, history, grandeur, and gentle, rolling landscapes.
Carcassonne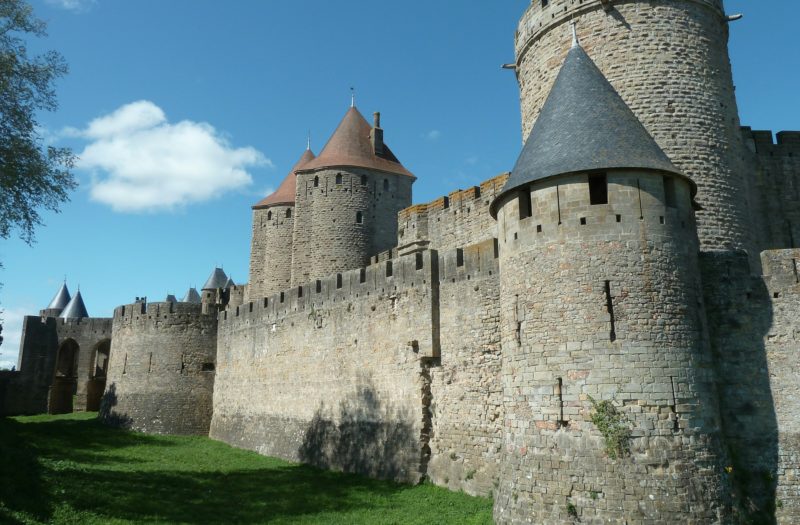 Languedoc-Roussillon, France
Carcassonne is both a storybook medieval town and an extraordinary example of early military architecture. Built in the 6th century on Roman foundations and fortified in the 12th and 13th centuries, the city was virtually impenetrable for centuries. Restored in the 1800s, Carcassonne is surrounded by Europe's longest walls—nearly 2 miles of turrets, battlements, drawbridges, and more than 50 watchtowers.
Languedoc is famous for cassoulet, a dense, hearty stew blending white beans, carrots, onions, and breadcrumbs with cubes of tender mutton (other cassoulets may use pork, sausage, or duck), then baked until perfectly crusty on top. Try it at the Château St-Martin Trencavel, just outside of Carcassonne—chef Jean-Claude Rodriguez takes the dish so seriously he founded the good-humored "Universal Academy of Cassoulet" to honor it. The academy's Cassoulet Trail encourages aficionados to sample different versions at restaurants and inns between Carcassonne and Toulouse.
An idyllic way to explore the region is by barge, along the picturesque Canal du Midi. This tranquil 149-mile man-made waterway, constructed in the late 19th century, passes through Carcassonne on its way to Toulouse or Sète. Refurbished barges glide through the region's back door, past pretty villages, vineyards, and magnificent châteaux and through nearly 100 canal locks—you can also navigate those locks yourself when you rent a self-drive boat.
Impressionist Normandy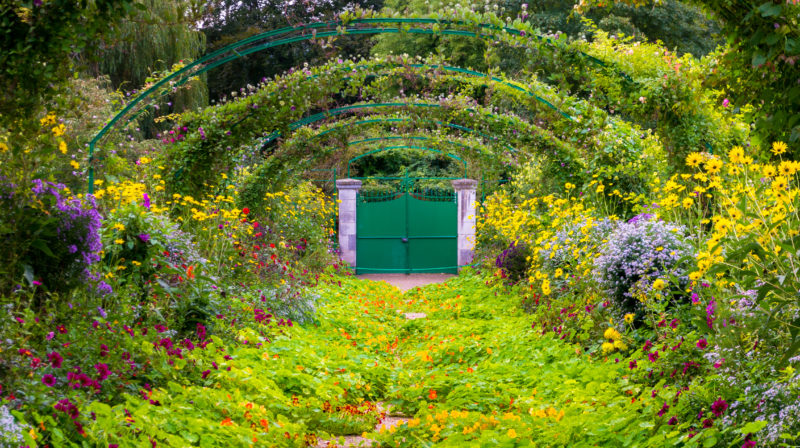 Haute-Normandie, France
In the 1860s, young artists such as Claude Monet, Alfred Sisley, Pierre-Auguste Renoir, and Camille Pissarro rode the new train lines from Paris north to the pretty towns and striking coastline of Normandy. Dubbed the Impressionists, after Monet's early Impression, Soleil Levant (Impression, Sunrise), they strove to capture the beauty and changing light en plein air ("in the open air") of this picturesque landscape, and their radical work altered the course of 19th- and 20th-century art.
An Impressionist pilgrimage in Normandy should start in Giverny, at the home of Claude Monet. He lived and worked here from 1883 until his death in 1926, capturing the beauty of his gardens in paintings, including his famous Water Lily series. You can tour his house, now a museum, and view the still-splendid lily ponds. Works by other artists are on display at the new Museum of Impressionisms.
Nearby Rouen, where Joan of Arc was burned at the stake in 1431, is now a bustling port city. The elaborate façade of its grand cathedral inspired more than 30 of Monet's paintings, and a few hang in the city's Fine Arts Museum, along with works by Pissarro, Renoir, and Sisley, who all spent time here.
Though the pretty port town of Honfleur, where the sea and the river Seine meet, attracted artists long before the Impressionists, in the 1860s it was base camp for the burgeoning movement. Monet, Boudin, Courbet, Corot, Sisley, and Renoir would head to the St-Siméon Farm to paint the Seine and its surroundings; some of those works, considered the forerunner to Impressionism, are displayed in Honfleur's Eugène Boudin Museum.
Impressionists Degas, Matisse, and Courbet would travel from Honfleur along the coast to Étretat, painting its dramatic white cliffs and tall rock archways along the shoreline known as the Alabaster Coast. Artists also found inspiration along La Côte Fleurie, the 30 miles of coastline linking Honfleur and more than a dozen small towns and resorts. Trouville, the oldest seaside resort in France, has a subdued, family atmosphere, while its glamorous neighbor Deauville offers casinos, racetracks, expensive shops, and a beautiful boardwalk.
Lyon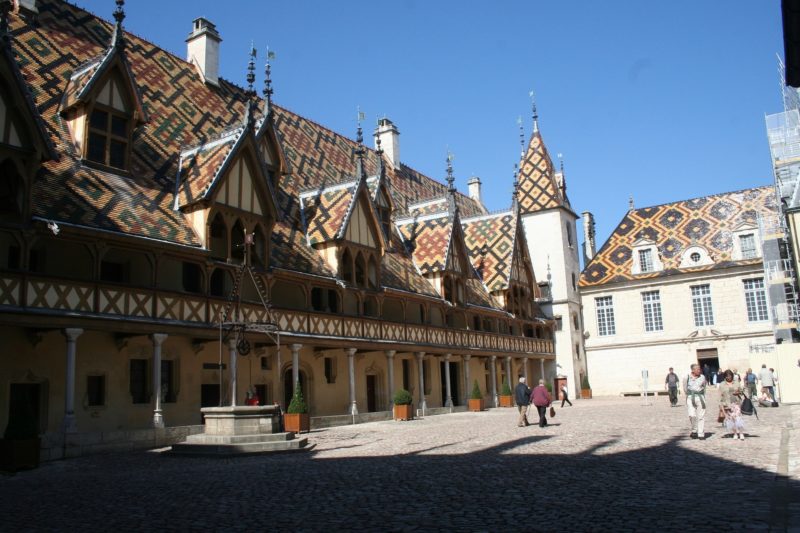 Rhône-Alpes, France
Lyon sits between Paris and the Mediterranean near the Burgundy and Beaujolais regions with the Alps and Italy not far away—a location that helps explain why it has more restaurants per square mile (more than 2,000 in all) than any other European city except Paris.
The silk trade flourished here in the 15th and 16th centuries and left behind Europe's largest collection of Renaissance architecture in the historic quarter called Vieux Lyon (Old Lyons), where covered passageways (traboules) linked buildings and courtyards and were used as shortcuts by tradesmen carrying valuable fabrics. Today it is a passion for food, not textiles, that defines France's third largest city, and dozens of bustling food markets fill the city, none greater than Les Halles de Lyon.
A peninsula between the Saône and Rhône rivers, the Presqu'ile is the city's more modern core, filled with 19th-century architecture, museums, fashionable shops, the city opera house, and a handful of small bouchons—traditional, homey brasseries that once dished up hearty fare for tradesmen and workers.
The city's most recent chapter as a gastronomic center began when the heavy-handed approach to cooking in France was given a makeover in the mid-1970s by native son Paul Bocuse, who changed the culinary tradition forever with his nouvelle cuisine. Now 91, the superstar chef remains at the heart of the local scene, having opened a number of casual eating spots around the city so expect to see his name still foremost and prominent.
The Camargue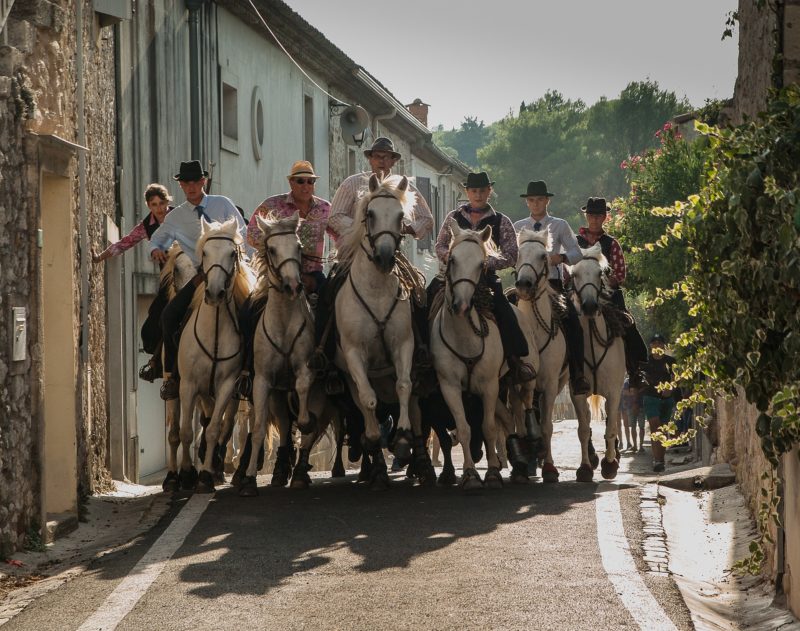 Provence-Alpes-Côte d'Azur, France
One of France's—and Europe's—most intriguing wildlife regions is the untamed Camargue, a government-protected habitat on France's southern coast where the Rhône River runs into the Mediterranean. In this 360-square-mile delta of pastures, wetlands, and salt flats, more than 640 species of plants and at least 500 types of birds flourish (including as many as 40,000 pink flamingos). The most dramatic sights are of the chalky-white Camargue horses and small black bulls running free, overseen by some of the last cowboys in Europe, known as les gardians.
Summer months are the most popular time to visit, but those who arrive in Les Stes-Maries-de-la-Mer in late May will find the Gypsy Pilgrimage in full swing, when the fishing village vibrates with the rhythms and colors of more than 20,000 Roma (gitans in French), who come from as far away as Hungary and Romania to sing and dance in homage to their patron saint, Sara.
As the legend goes, Sara accompanied Mary Magdalene, Martha, Marie-Jacobé, and Marie-Salomé, all followers of Jesus, in a.d. 40 after they were exiled from Judea. Their boat, without sails or oars, miraculously arrived on the shores of the town that now bears their names, and their remains are said to lie in the town's 12th-century Romanesque church. Throughout the year, the historic arena in Les Stes-Maries-de-la-Mer holds horse shows and bloodless bullfights known as courses camarguaises, in which toreadors try to scoop a red ribbon from the horns of a bull.
And don't forget to check out the book!
About the Book:
The world's bestselling travel book is back in a more informative, more experiential, more budget-friendly full-color edition. A #1 New York Times bestseller, 1,000 Places reinvented the idea of travel book as both wish list and practical guide. As Newsweek wrote, it "tells you what's beautiful, what's fun, and what's just unforgettable—everywhere on earth." And now the best is better. There are 600 full-color photographs. Over 200 entirely new entries, including visits to 28 countries like Lebanon, Croatia, Estonia, and Nicaragua, that were not in the original edition. There is an emphasis on experiences: an entry covers not just Positano or Ravello, but the full 30-mile stretch along the Amalfi Coast.
Every entry from the original edition has been readdressed, rewritten, and made fuller, with more suggestions for places to stay, restaurants to visit, and festivals to check out. And throughout, the book is more budget-conscious, with starred restaurants and historic hotels such as the Ritz, but also moderately priced gems that don't compromise on atmosphere or charm.
The world is calling. Time to answer.
Buy the Book
Amazon | B&N | Indiebound | Workman