Recipe excerpted from Sloshies: 102 Boozy Cocktails Straight from the Freezer.
Written by Jerry Nevins, cofounder of Kansas City's Snow & Co.—named the #1 frozen cocktail bar in the United States—Sloshies features more than 100 innovative refreshers guaranteed to jazz up (and cool down) backyard parties, barbecues, or any gathering with family and friends. And they are so easy to make: Based on a simple granita technique, sloshies require little to no special equipment. Just mix the ingredients, stick them in the freezer, and wait until they're slushy.
Buy the Book
Indiebound | B&N | Amazon | Workman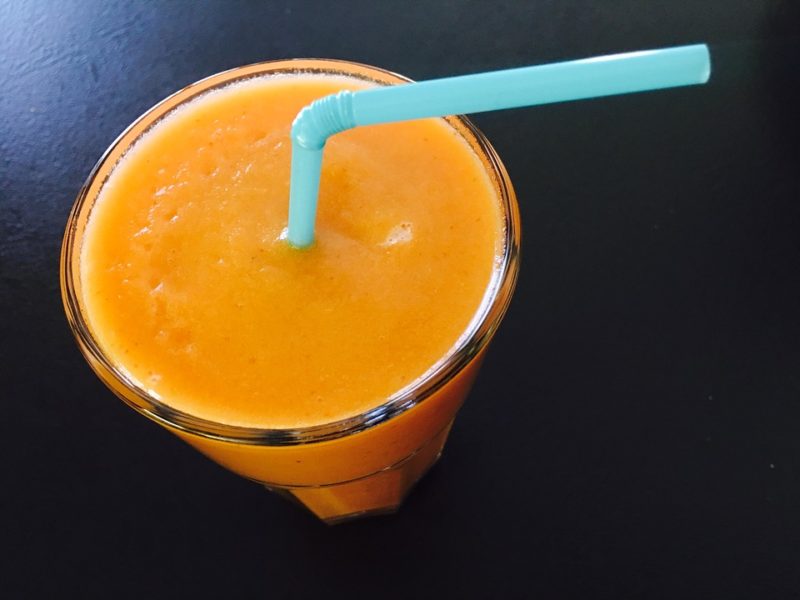 'Sunshine Boulevard' Sloshies
This is Snow & Co.'s original frozen shandy. The Boulevard wheat beer intensifies with the addition of vodka and fresh citrus, presenting you with California summertime in a glass.
ABV: 6.52%
GLASS: Pils & Chills
Ingredients
3 ounces water
8¼ ounces simple syrup
8¼ ounces lemon juice
3 ounces orange juice
19¾ ounces Boulevard Unfiltered Wheat Beer
5¾ ounces Tito's Handmade Vodka
Instructions
Combine → Place the ingredients in a medium-size metal bowl and stir.
Freeze → Pour the liquid into a large freezer bag and place it in the freezer until frozen, approximately 4 hours. Alternatively, pour the liquid into an ice cream maker and proceed per the manufacturer's instructions (see page 11).
Serve → When you're ready to drink, massage the freezer bag by hand until it's a wet, slushy consistency. If it's not breaking up, run the bag quickly under hot water and massage some more.
Yield → Makes at least 4 drinks.