The best ways to save on your wedding, excerpted from Mindy Weiss's newly revised The Wedding Book. 
Buy the Book
Indiebound | B&N | Amazon | Workman
Obviously, there are as many ways to scrimp as there are to break the bank. But the key to a great wedding is knowing where to spend and where to save. Here's how to keep the bills down without compromising the integrity of the event.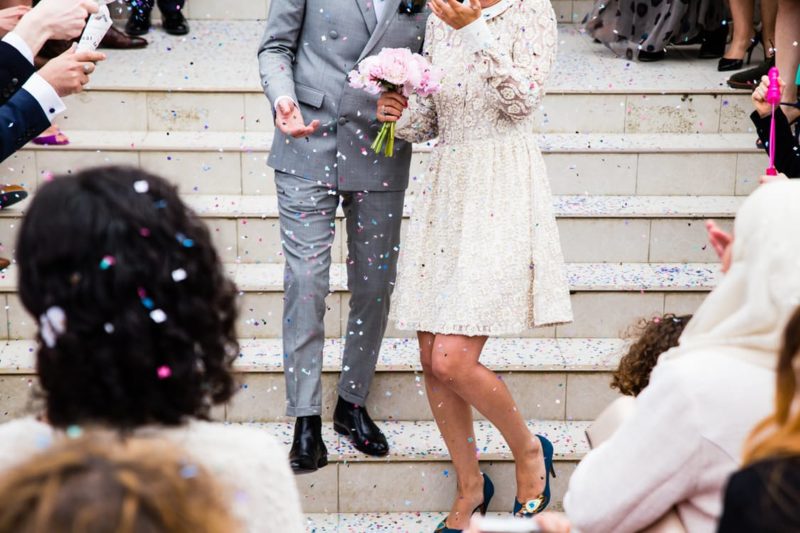 10 Ways to Cut Wedding Costs
Trim the guest list. Your cost per head is your biggest expense.
Choose a gorgeous setting, whether it's a conservatory or a Tudor ballroom. You'll save a bundle on decorations.
Skip the off-site location and go with a reception site (a hotel, club, or restaurant) that comes with tables, chairs, flatware, and staff. Tents and other rentals add up to a substantial expense.
Start the wedding earlier in the day. Breakfast, lunch, afternoon tea, or heavy hors d'oeuvres cost less than dinner, and earlier in the day, people drink less, lowering your liquor costs.
Limit the alcoholic offerings to wine, beer, and a signature cocktail. Also consider sangria or punch as a festive but cost-effective alternative to mixed drinks.
Move the wedding from Saturday to Sunday; if you need to bring down the price even more, move it to a weekday. Vendors lower their fees for days that are less in demand.
Eliminate the champagne toast. Most of the bubbly will be thrown out anyway. Have guests toast with whatever they're drinking at the time.
Instead of a band, hire a great deejay or use an iPod.
Opt for an inexpensive printing method on your invitations. Use design cleverly and you can get a great effect with offset printing, for a fraction of the price of letterpress or engraving.
Skip favors. Write a personal note instead.
About the Book:
Everything you need to make the wedding of your dreams come true, no matter what your vision, taste, or budget.
Written by Mindy Weiss, the "megastar wedding planner" (People), The Wedding Book is the most comprehensive wedding guide published, and is now revised and updated for a new generation of brides- and grooms-to-be.
The Wedding Book is your fashion consultant, etiquette expert, menu planner, floral designer, and shoulder to lean on with advice if sticky family issues turn up. It's an insider source for contract negotiation and budget-stretching tips. It explains how to get the most out of Etsy, Pinterest, Instagram, and other social apps and websites—including how to use Uber for guest transportation. Whatever the subject—cakes, stationery, video (including drones!), lingerie, tents, insurance, port-a-potties, party favors, the toasts, looking great in photos, tipping, thank-you notes—The Wedding Book has the answer.