Ebook Deals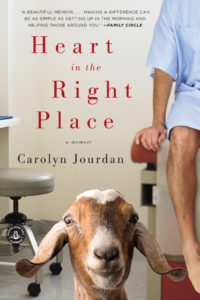 Heart in the Right Place
by Carolyn Jourdan
BIOGRAPHY & MEMOIR
Carolyn Jourdan, an attorney on Capitol Hill, thought she had it made. But when her mother has a heart attack, she returns home—to the Tennessee mountains, where her father is a country doctor and her mother works as his receptionist. Jourdan offers to fill in for her mother until she gets better. With great humor and great tenderness, Heart in the Right Place shows that some of our biggest heroes are the ones living right beside us.
$1.99 $14.95
Amazon » Barnes & Noble » iBooks » Kobo » Google Play »
Promo ends 4/17/2017
---
Greens 24/7
by Jessica Nadel
FOOD & DRINK
If you're trying to eat more greens but find yourself in a salad rut, Greens 24/7 is here to bring delicious, healthy veggies to every meal of the day, from breakfast to dessert. The 100+ innovative recipes pack a seriously healthy punch with more than 40 green veggies, featuring classics like broccoli and zucchini, superfoods like chard and Brussels sprouts, and unconventional greens like spirulina and kelp.
$2.99 $15.95
Amazon » Barnes & Noble » iBooks » Kobo » Google Play »
Promo Ends 4/30/2017
---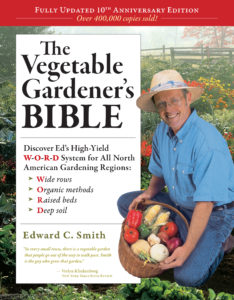 Vegetable Gardener's Bible, 2nd Edition
by Edward C. Smith
GARDENING
Smith's legendary high-yield gardening method emphasizes wide rows, organic methods, raised beds, and deep soil. Succeed with fussy plants, try new and unusual varieties, and learn how to innovatively extend your growing season. With thorough profiles of hundreds of popular varieties, The Vegetable Gardener's Bible provides expert information and an inspiring roadmap for gardeners of all skill levels to enjoy abundant homegrown vegetables.
$1.99 $18.50
Amazon » Barnes & Noble » iBooks » Kobo » Google Play »
Promo ends 4/30/2017
---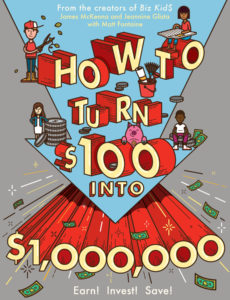 How Turn $100 into $1,000,000
by James McKenna and Jeannine Glista
BUSINESS & ECONOMICS
From the creators of Biz Kid$ and Bill Nye the Science Guy, here is a comprehensive guide for kids to the basics of earning, saving, spending, and investing money. Written in a humorous but informative voice that engages young readers, it's the book that every parent who wants to raise financially savvy and unspoiled children should buy for their kids.
$1.99 $12.95
Amazon » Barnes & Noble » iBooks » Kobo » Google Play »
Promo ends 4/30/2017