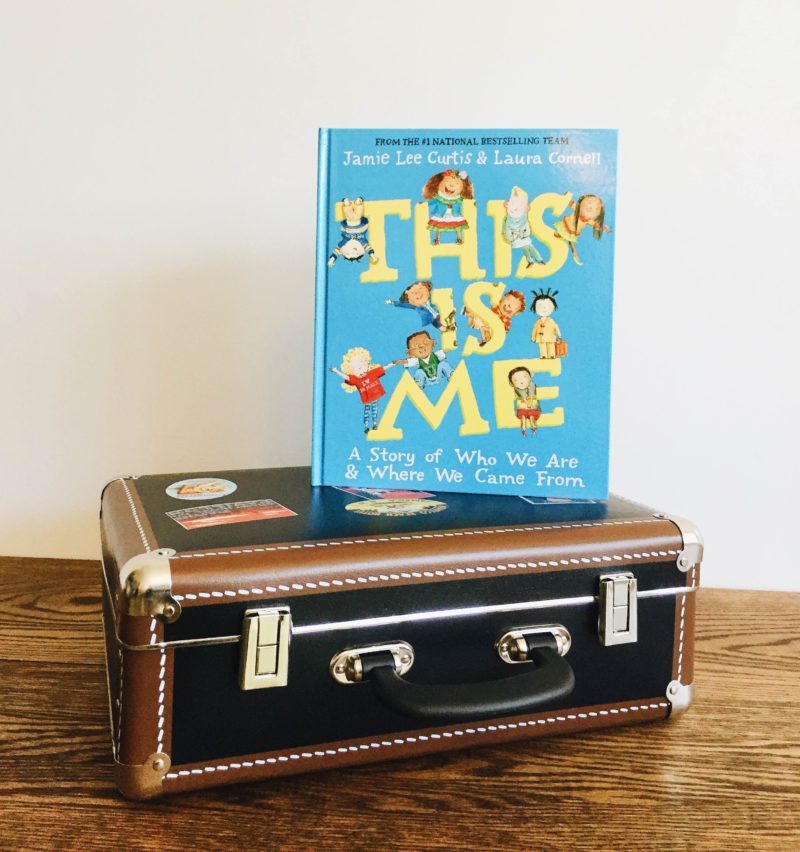 Happy book birthday to Jamie Lee Curtis's This is Me!
From the #1 New York Times bestselling creative team of Jamie Lee Curtis and Laura Cornell comes a timely picture book about immigration. In This Is Me a teacher tells her class about her great-grandmother's dislocating journey from home to a new country with nothing but a small suitcase to bring along. And she asks: What would you pack? What are the things you love best? What says "This is me!" With its lively, rhyming language and endearing illustrations, it's a book to read again and again, imagining the lives of the different characters, finding new details in the art, thinking about what it would be like to move someplace completely different.
To celebrate, we're giving away a signed copy of the book to one lucky winner. Let us know what you'd pack in your suitcase, using the hashtag #ThisIsMeBook on Twitter, Instagram, or Facebook, and you'll be entered for a chance to win!