A book can take you anywhere—and summer is a great time to go on a reading adventure! We recommend reading at least 15 to 30 minutes each day. Read to yourself or aloud. You can also read aloud with a friend or family member and discuss the book. Here are some questions to get you started:
Was the book a nonfiction (informational) or fiction (story/narrative) text? Why?
Who or what was the book about?
What is the setting of the story (where did it take place)?
Was there a main character? Who is it? Describe the character.
Is there a problem in the story? What is it? How is it solved?
Is there a theme in the story?
Are there any lessons in the story?
Why do you think the author wrote the book?
Jump-start your reading adventure by visiting your local library or bookstore and checking out the following books. Track which ones you've read, and write your own review! Would you recommend this book to a friend? Who would you recommend this book to, and why?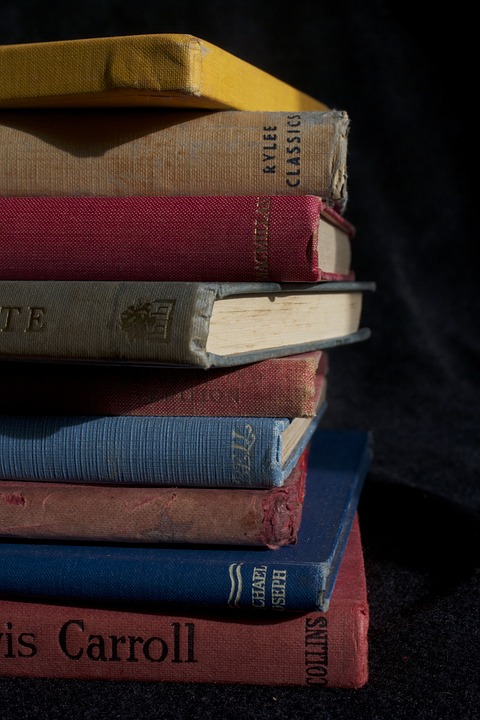 Fiction
Among the Hidden (Shadow Children Series, No.1) by Margaret Peterson Haddix
In the dystopian future, the Population Police limits families to having only two children. Luke, a third boy, lives in the attic of his parents' farm in complete isolation until he meets a girl just like him. Jen wants to march on Washington, but Luke is wary. What is he willing to risk for his freedom?
Bindi Babes by Narinder Dhami
Amber, Geena, and Jazz are three popular sisters who rule their school. Though outwardly confident, at home they're dealing with their mother's recent death and the arrival of their nosy aunt from India. The girls devise a plan to get auntie to leave: by marrying her off!
Blackbird Fly by Erin Entrada Kelly
After her dad died when she was little, Apple and her mom moved from the Philippines to Louisiana. Here, Apple's classmates tease her for being Asian, but her mother complains that she has become "too American." Apple takes refuge in music, determined to buy a guitar and blaze her own lyrical trail.
In the Year of the Boar and Jackie Robinson by Bette Bao Lord
It's 1945, and self-named Shirley Temple Wong has just sailed all the way from China to Brooklyn, New York. Shirley doesn't speak English, and none of her classmates look like her. But when Shirley learns about Jackie Robinson, a black baseball player, everything changes.
A Long Walk to Water: Based on a True Story by Linda Sue Park
Salva is an 11-year-old boy in 1985 when he is separated from his family by the war in Sudan and forced to wander through the desert in search of water and shelter. Nya is a young Sudanese girl in 2008 who walks hours every day to fetch water from a pond. Watch their stories of survival weave together.
The Mysterious Benedict Society by Trenton Lee Stewart, illustrated by Carson Ellis
Lured in by a mysterious newspaper ad and recruited by the odd Mr. Benedict after passing his series of tests, Reynie, Sticky, Kate, and Constance are sent on a secret mission: to go undercover at the Learning Institute for the Very Enlightened and pass the most difficult test of all.
The Night Gardener by Jonathan Auxier, illustrated by Patrick Arrasmith
Orphaned siblings Molly and Kip flee to England, where they work as servants at the Windsor estate. The house is eerie, its inhabitants shape-shifting and deeply evil. Can Molly and Kip stop this ancient curse, once and for all?
Okay for Now by Gary D. Schmidt
Doug Swieteck hates his new life in tiny Marysville, New York. He's far from his beloved Yankee Stadium now, and his cruel father and brothers are still close by. Can Doug rescue himself? Indeed, and he finds invaluable lessons about love, creativity, and how to survive small-town life are just around the corner.
One Crazy Summer by Rita Williams-Garcia
The summer of 1968, sisters Delphine, Vonetta, and Fern travel from New York to stay with their mother, who left them seven years ago for the more radical lifestyle of California. They'd expected trips to Disneyland, but the girls are instead sent to a Black Panther day camp, and start to get a taste for another world.
Then Again, Maybe I Won't by Judy Blume
Ever since moving to a bigger house, 13-year-old Tony has found the people around him to be dishonest. His mom is acting differently, his dad hushes problems with gifts, and his next-door neighbor is shoplifting. On top of everything else, he's starting to feel new things for his other neighbor, Lisa. When did he get so many problems?
Nonfiction
Aliens Are Coming! The True Account of the 1938 War of the Worlds Radio Broadcast written by Meghan McCarthy, illustrated by Meghan McCarthy
In 1938, the radio broadcast of a science-fiction novel about an alien invasion was taken as truth by many Americans and caused mass hysteria. Read about this hilarious hoax!
The Emperor's Silent Army: Terracotta Warriors of Ancient China by Jane O'Connor
In 1974, thousands of life-size terracotta warrior statues were found in northern China, commissioned by the first Chinese emperor, Qin. Unearth this archaeological dig and the inspiration behind the 7,500 figures, one of the wonders of the world!
Freedom Walkers: The Story of the Montgomery Bus Boycott by Russell Freedman
On December 1, 1955, Rosa Park's refusal to move to the back of the bus launched a city-wide boycott of the bus system that resulted in its desegregation. Read about all the brave people who brought about change during the civil rights movement.
Girls Think of Everything: Stories of Ingenious Inventions by Women by Catherine Thimmesh, illustrated by Melissa Sweet
Women have been revolutionizing innovations since the beginning of time, from ancient weaving to modern solar-heated houses. And where would we be without chocolate chip cookies?
Guinea Pig Scientists: Bold Self-Experimenters in Science and Medicine by Leslie Dendy and Mel Boring, illustrated by C. B. Morgan
Thanks to guinea pig scientists who first tested their inventions on themselves, we have everything from radiation therapy to heart catheters. These scientists might have infected themselves with deadly diseases, but don't try this at home, kids!
Life on Earth—and Beyond: An Astrobiologist's Quest by Pamela S. Turner
Dr. Chris McKay studies the conditions necessary to sustain life. Learn about his travels from Antarctica to North Africa in search of extreme environments that mimic what it might be like in outer space!
Parrots over Puerto Rico by Susan L. Roth and Cindy Trumbore, illustrated by Susan L. Roth
Compassion for Puerto Rican parrots is historical—scientists have found centuries-old materials used to mend injured wings! Follow this side-by-side history of vibrant Puerto Rico and the parrots that have populated it for the last 2,000 years.
Tutankhamun: The Mystery of the Boy King by Zahi Hawass
Learn about the exquisite lives of the great pharaohs across 3,000 years of ancient Egyptian history through photographs of real artifacts, from royal eye makeup to pet cat sarcophagi!
What the World Eats by Faith D'Aluisio, photographed by Peter Menzel
Sit down to dinner with families around the world!
Who Wins?: 100 Historical Figures Go Head-To-Head and You Decide the Winner! by Clay Swartz, illustrated by Tom Booth
Who would win in a lightsaber duel: Charles Dickens or Mother Teresa? Mix and match 100 historical figures in 50 competitive categories, from Ping-Pong to climbing Mount Everest!