A book can take you anywhere—and summer is a great time to go on a reading adventure! We recommend reading at least 15 to 30 minutes each day. Read to yourself or aloud. You can also read aloud with a friend or family member and discuss the book. Here are some questions to get you started:
Who or what is the book about?
Is there a main character? Who is it and describe the character.
Is it a nonfiction or fiction book? Why?
What is the setting of the story (where did it take place?)
Is there a problem in the story? What is it? How is it solved?
Why do you think the author wrote the book? Did you like the book? Why or why not?
Jump-start your reading adventure by visiting your local library or bookstore and checking out the following books.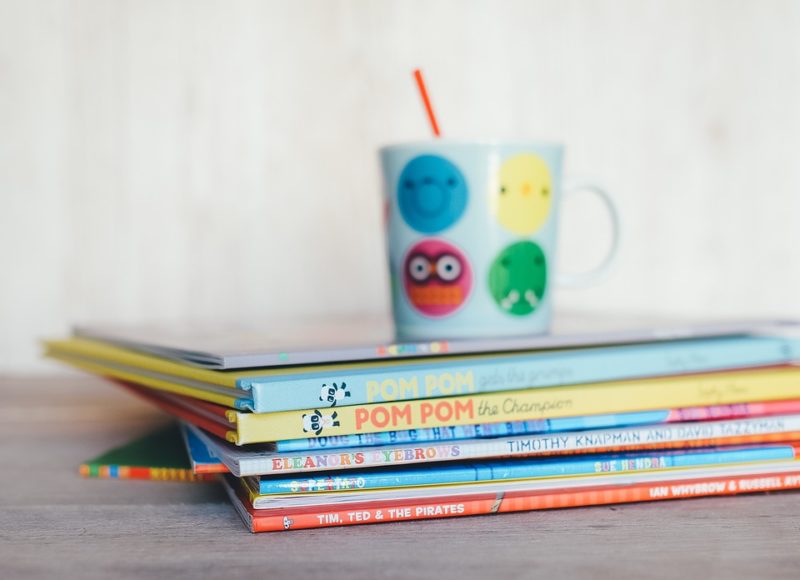 Fiction
Anna Hibiscus by Atinuke, illustrated by Lauren Tobia
Anna lives in a city in West Africa, where she splashes on the beach, sells oranges, and plans a party. She lives with her extended family in a beautiful compound
Be Patient, Pandora! by Joan Holub, illustrated by Leslie Patricelli
Pandora's mother warns her not to open a box, but Pandora is just too curious. She tries touching it, then leaning on it, then, accidentally, it opens! The surprise inside is ruined. But there might still be something left to share with her mother.
Big Red Lollipop by Rukhsana Khan, illustrated by Sophie Blackall
Rubina's mother makes Rubina take her little sister Sana to a birthday party. Then Sana eats both of their party favors! Later, when Sana is faced with a similar situation, sisterly love prevails.
Brave Irene by William Steig
Irene's mother has fallen ill. But the ball gown she has sewn must be delivered to a fancy ball tonight! Irene braves a blizzard to make the delivery, and the partygoers are amazed!
Doctor Ted by Andrea Beaty, illustrated by Pascal Lemaitre
Ted's school really needs a doctor. So he decides to become one.
Dex: The Heart of a Hero by Caralyn Buehner, illustrated by Mark Buehner
Little Dex the Dachshund works hard to become a superdog. But Cleevis the cat bullies Dex. When Cleevis needs help one day, Dex shows that he truly has the heart of a hero.
The Gardener by Sarah Stewart, illustrated by David Small
During the Great Depression, a girl goes to stay with her uncle in the city. Slowly, she transforms the barren rooftop into a beautiful garden.
Last Stop on Market Street by Matt de la Peña, illustrated by Christian Robinson
A boy learns to see beauty in the city around him during his weekly outing with his grandmother.
My Lucky Day by Keiko Kasza
When a pig knocks on Mr. Fox's door, the fox can't believe his luck. What a delicious treat! But wouldn't Pig be even more delicious if he were fattened up (with a big meal), tenderized (with a massage), and bathed? That's what Pig suggests, as he makes his own good luck.
Our Animal Friends at Maple Hill Farm by Alice Provensen, illustrated by Martin Provensen
Maple Hill Farm has a lot of animal friends, each with their own distinct— and sometimes hilarious—personalities!
Sleepless Knight by James Sturm, Andrew Arnold, and Alexis Frederick-Frost
For her first camping trip, the Knight and her horse, Edward, pack all the things they need, including Teddy. When it's time for sleep, Teddy is nowhere to be found, and the quest is on to make everything just right before bedtime.
Nonfiction
The Dinosaur Alphabet Book by Jerry Pallotta, illustrated by Ralph Masiello
There is a dinosaur for every letter of the alphabet! Learn about them all in this colorful picture book.
Family Pictures/Cuadros de Familia by Carmen Lomas Garza
In words and paintings, the artist recounts vivid memories of growing up in South Texas. The book is in English and Spanish.
Home by Carson Ellis
People live in a variety of homes. In stories, they may even live in a shoe! Children explore the concept of home in this artful and cozy book.
A Little Book of Sloth by Lucy Cooke
Meet the baby sloths living in the largest sloth sanctuary in the world.
Mama Miti: Wangari Maathai and the Trees of Kenya by Donna Jo Napoli, illustrated by Kadir Nelson
Learn how Nobel Prize winner Wangari Maathai helped her country and the world by planting trees.
My First Day by Steve Jenkins, illustrated by Robin Page
What do baby animals do on the day they are born? It depends on the species. Learn about penguins, Siberian tigers, and more!
Now and Ben by Gene Barretta
Did you know Ben Franklin invented bifocals? Or that he had the idea for daylight saving time? See Ben's original inventions compared to how they look today.
Raindrops Roll by April Pulley Sayre
Explore the wonder of rain and the water cycle in this photo-illustrated picture book.
Rotten Pumpkin by David M. Schwartz, photographed by Dwight Kuhn
What happens when a pumpkin rots? A lot, actually. And in the end, it fosters the growth of an all-new pumpkin plant!
We Dig Worms! by Kevin McCloskey
An underground tour through the hidden world of earthworms answers the questions of what worms do all day, how they see, and why they're so squishy.
And don't stop here! There's a whole world to discover . . . all you need is a book!