Every Friday this month, we'll be setting you up for any weekend festivities with a delicious cocktail recipe from Kat Odell's Day Drinking: 50 Cocktails for a Mellow Buzz. This week, try this recipe for a classic spritz (with a bonus variation from Wildair restaurant in New York). 
Preorder the Book
Indiebound | B&N | Amazon | Workman
I credit New York restaurant Wildair with turning me into a Spritz lover. While I had tried Campari and Aperol Spritzes in the past, it really wasn't until I tried their version that the drink became my new go-to.
Traditionally, this highly refreshing, bittersweet drink is made with prosecco, either Aperol (my preference) or Campari, a splash of soda water, and an orange slice. But Wildair actually builds this classic Italian aperitivo with a sparkling French white wine instead of the typical prosecco, and they use an Italian Americano (a type of aromatized wine—the word americano refers not to the United States but to the root word amer, which means bitter) from Italy's Piedmont region.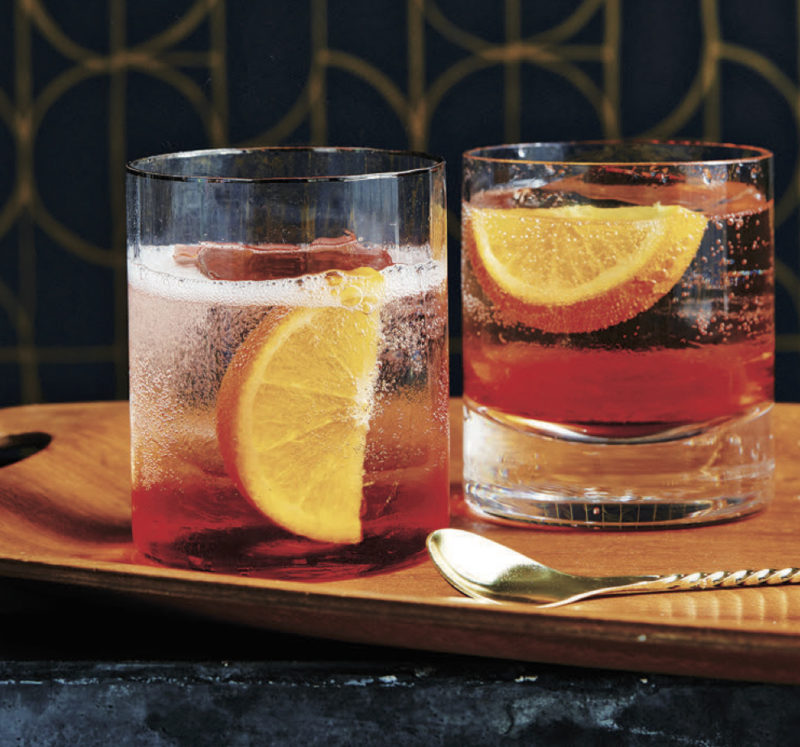 Classic Spritz
MAKES 1
3 to 4 ounces prosecco or other dry sparkling white wine, chilled
2 ounces Aperol or Campari
Splash soda water
Orange slice, for garnish
Pour the prosecco and Aperol into a wineglass or rocks glass with 1 ice cube. Add the soda water and stir gently to combine. Garnish with the orange slice.
Variations
Although Campari and Aperol are the classic bitter aperitifs mixed into this drink, there's a whole world more out there. Try subbing in your favorite amaro, like Amaro Nonino or Cardamaro, for Aperol or Campari.
Wildair's Vergano Americano Spritz: Place 3 ice cubes in a wineglass and add 2 ounces of Vergano Americano and enough Les Capriades or other French dry sparkling white wine to fill the glass about three-quarters full (omit the soda water). Stir gently to combine, and add an orange twist.