Women around the world are working to reshape their lives and the lives of those in their communities. Discuss with your child how women are breaking barriers and redefining their roles in science, technology, media, art, social work, and finance. The new platforms they create have been built on the accomplishments of the women who came before them. And their efforts today help lay the foundation for the achievements of the next generation of women.
Here are 10 women who are trying to improve our world. Introduce them to your child and discuss what impact their actions might on the world in general.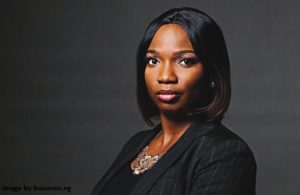 Abisoye Ajayi Akinfolarin [Nigeria]
Founder of Pearls of Africa Youth Foundation
This young activist/entrepreneur founded a non-governmental organization aimed at assisting young girls in Nigeria with technology skills. The organization has trained over 400 young women to code.
Esraa al-Shafei [Bahrain]
Executive Director of Majal.org
The civil rights activist and blogger founded Majal, a variety of digital platforms designed to give voice to the underrepresented in the Middle East and North Africa.
Fatima Mulero Alvarez [Spain]
Founder, auTICmo
This entrepreneur created a company that uses technology to assist people on the autism spectrum. Through wearable Artificial Intelligence and Robotics, users can develop skills and learn how to better communicate.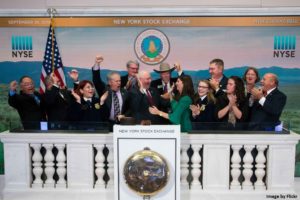 Stacey Cunningham [United States]
President of the New York Stock Exchange
On May 22, 2018 this ground-breaker was appointed the first woman to run the NYSE in its 226-year history. She is head of the world's largest stock exchange and the most senior woman in the U.S. financial arena.
Tiera Gunn [United States]
NASA Rocket scientist
The 21–year old works for NASA as a rocket structural design and analysis engineer. Her current project entails working on a rocket that is intended to take people to Mars within the next few years. It's being called the most powerful rocket in history.
Reyhan Jamalova [Azerbaijan]
Founder and CEO of Rainergy
The sixteen-year old student/entrepreneur created a product that harvests rainwater as a source of electricity. She was the youngest attendee at the 8th Global Entrepreneurship Summit and received an honorable mention at the Model U.N. Conference in Azerbaijan.
Priyanka Joshi [United Kingdom]
Biochemist
This scientist is at the forefront of Alzheimer's research. Her groundbreaking work involves building a library of human molecules that target the irregular proteins that cause degenerative brain diseases. Dementia is the leading cause of death for women in England and Priyanka's research brings hope to many.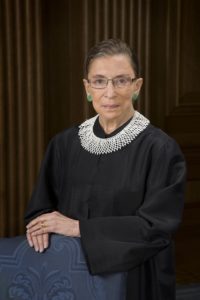 U.S. Supreme Court Justices [United States]
Ruth Bader Ginsberg, Sonia Sotomayor, and Elena Kagan make up one-third of the United States Supreme Court. They are tasked with interpreting and upholding the Constitution. Their decisions influence laws within the United States and affect international relations.
Malala Yousafzai [Pakistan] 
Activist, 2014 Nobel Peace Prize recipient
The youngest person to receive the Nobel Peace Prize. At 11 years old Malala started blogging about life under the Taliban. At 15 she was shot by the Taliban for advocating for female education. Malala continues to be an activist for girls' educational rights despite ongoing threats.
Sahle-Work Zewde  [Ethiopia]
President
Elected in 2018 as the President of Ethiopia, she is the only female head of state in the continent of Africa. The President is using her platform to promote peace and gender equality. So far, she has instituted a cabinet that is 50% women.
These are just ten of the many, many women who are shaping our world today. How many of them have you heard of? If you could create your own international top ten list who would be on it? Discuss with your child how the women on your list might help to change the world.
Click on the links below to learn more about influential women around the world.
Forbes 30 Under 30
BBC 100 Women 2018: Who is on the list?
10 Female Trailblazers Who Made History in 2018