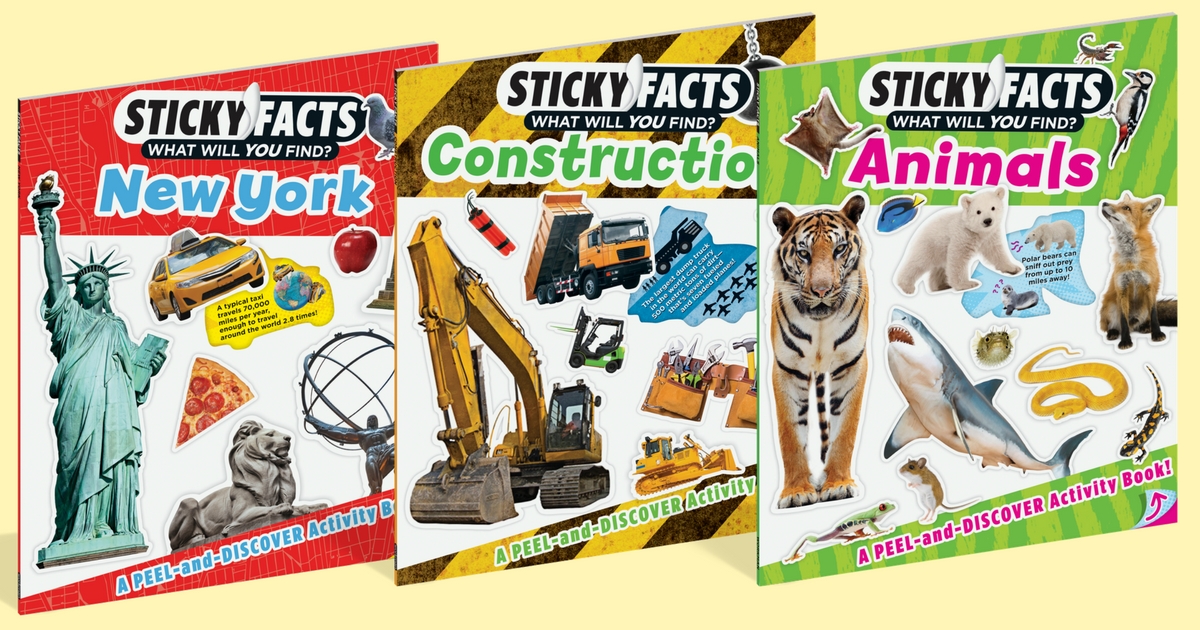 A totally new idea in sticker books, combining the joy of learning with the joy of stickers.
It's an innovative, kid-friendly approach to beloved topics for ages 6 and up, featuring a cutting-edge sticker sheet design that allows for text and color images to appear underneath the sticker. Here's how it works: Read a question, then peel off the corresponding sticker to reveal the answer underneath. The fun doesn't stop there—place the sticker on the facing activity page to create a book of facts and images that can be enjoyed again and again. Once all the stickers are peeled, kids are left with a beautifully designed, information-rich book full of diagrams, facts, and personalized pages to read again and again.
But how does it work?
Read the Question, Peel the Sticker!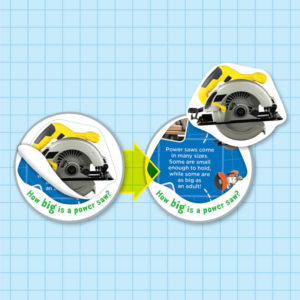 Full-color sticker pages are packed with images . . . and cool questions! Peel the sticker connected to each question to reveal the answer printed underneath the sticker.
Fill in the Activity Pages to Make Them Your Own!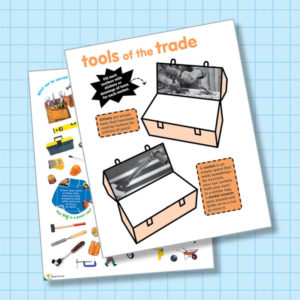 Sticker and draw on 19 interactive pages. Your creativity, your artwork, your favorite stickers make a totally personalized book.
Hundreds of Full-Color Stickers!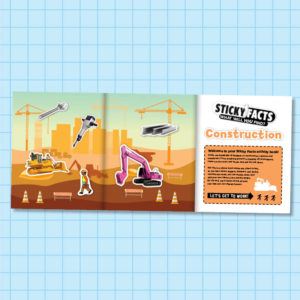 Design a scene on each of the laminated gatefold flaps, using the rest of the stickers.
Peel the Page, Reveal Even More!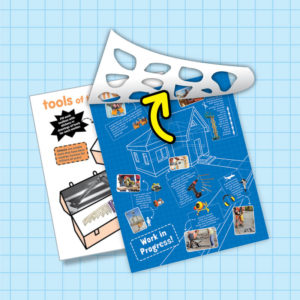 Once all the stickers are peeled, remove the entire sheet to reveal a full-color page packed with facts—for a book you'll read again and again.
Buy Sticky Facts: Construction
Amazon | B&N | Indiebound | Workman

Buy Sticky Facts: Animals
Amazon | B&N | Indiebound | Workman

Buy Sticky Facts: New York
Amazon | B&N | Indiebound | Workman